Key events:
Show key events only
Please turn on JavaScript to use this feature
How will a new Tory leader be chosen?
Rajeev Syal
It is for Conservative MPs and then party members to determine a new Tory leader, who is then prime minister as the party has a Commons majority.
To take part in the race, a Tory MP has to be nominated by eight colleagues.
Once all the candidates have declared, Tory MPs will hold a series of votes until only two remain. In the first round, candidates must get 5% of the votes to stay in the running, which is 18 votes.
In the second round they must get 10%, which is currently 36 MPs. In the following rounds, the candidate with the least number of votes is eliminated until two candidates remain.
When two MPs are left in the race, party members get to make their final choice before a deadline set by the 1922 Committee.
In 2019, when Johnson replaced May, the entire leadership process took about six weeks.
Assuming the new leader was able to command the confidence of the Commons, they would not be required to call a general election.
Analysis: why the media took such an interest in Carrie Johnson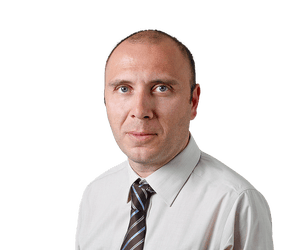 Dan Sabbagh
Carrie Johnson is the prime ministerial spouse who has had to face more questions over her political influence than any predecessor in Downing Street since Cherie Blair. At the same time, the 34-year-old has got married, had two children and seen her husband admitted to intensive care with Covid in three years that began with uncertainty about whether she would even move into No 10.
But it is the fact that she came from the Westminster political milieu – a former special adviser (spad) to two cabinet ministers – and that there was a rivalry with Johnson's best-known adviser, Dominic Cummings, which marked Johnson out for media attention during her husband's chaotic tenure.
Contrast that with Theresa May's husband. A City fund manager, Philip May did not arrive with external relationships in the media, and although at times he attended No 10 meetings, according to insiders at the time, he maintained a low and loyal profile in a style calculated to evoke little public interest.
Friends and allies describe Carrie Johnson as spirited and witty with firm opinions, which make her ideally suited to the gossipy world of Westminster. "She is brilliant, hugely likeable and fun, and we got on very well," said John Whittingdale, a veteran Conservative who gave her her first big break when he appointed her as a spad in 2015 when he was culture secretary.
Her status in Conservative circles grew. A lively 30th birthday party for the then Carrie Symonds, held at the home of Lady Simone Finn in Primrose Hill in north London, was attended by Boris Johnson, Michael Gove and Sajid Javid. Those present say her future husband gave a speech and Gove performed a Hamilton-inspired rap.
Tory MP John Baron says he is "taking soundings over the weekend" before deciding whether he is going to run.
The MP for Basildon and Billericay describes himself as a "relative newcomer" to the race but says he has been "encouraged to give it some thought".
I haven't got my eight signatures yet and that is what is apparently required, though the backbench committee next week will confirm that.
So I'm taking soundings and will make a decision next week. I want to appeal to as broad as spectrum of the party as possible.
But I also want to share my proposed policies with everyone and make sure there's sufficient support there.
Updated at 02.30 EDT
Bookmakers have made rapid judgments on who they think the most likely candidates are in the Tory leadership race. As previously mentioned, in particular, odds have shortened drastically this week on Rishi Sunak, the former chancellor, and Ben Wallace, the defence secretary.
Implied probability of being next Conservative leader
Based on average of odds offered
Source: Oddschecker