The DLUHC had ordered that six fire assessment reports of blocks in Harold Wood be reviewed after finding they were "not reasonable or proportionate".
An east London leaseholder said she is "absolutely furious" after being told her home still needs to be remediated before she can sell or remortgage it – despite an assessment of the building's safety being reviewed following government intervention.
Each of them had previously received B2 external wall system fire review (EWS1) certificates, following risk assessments determining whether they have dangerous aluminium composite material (ACM) cladding, as was found on Grenfell Tower.
As they are less than 11m tall, none of the blocks concerned are eligible to receive government funding to replace the cladding. Residents have called for a change to the legislation.
Otherwise, they say, the cost of remediating their blocks falls to them, with one leaseholder telling LondonWorld the fee would be in the tens of thousands.
The government called for the reports to be revised after finding they were "not reasonable or proportionate", adding that if works were still deemed necessary, DLUCH would take another look.
In June, she told LondonWorld: "DLUHC has said that if works are still recommended after the reports have been reviewed, then they will review them again. It feels like they just want them to say 'no works required' – even though we have ACM cladding? It just feels a bit contrived and makes me feel uncomfortable."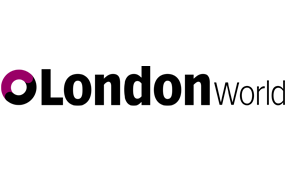 Lisa Petty said she knows cladding is present on her home in Harold Wood, with one assessment saying it has no fire retardant properties. Credit: Ben Lynch.
Since then, Ms Petty heard her block's FRAEW, carried out by fire risk consultancy Ashton Fire, was to remain unchanged, meaning the B2 rating would be upheld. And now, that fear has been confirmed.
"I knew deep down that this would be the outcome, and I'm absolutely furious that it's taken seven months since government intervention to get to this point – i.e. square one," she said.
"The fact that DLUHC refuse to acknowledge that the ACM cladding on our building needs to be remediated, and that their 'experts' said that proposal was neither reasonable nor proportionate sums up their approach to building safety. And I think in light of the RAAC scandal, that deserves to be pointed out."
What did the other blocks get?
Of the six blocks which the government said needed their FRAEWs reviewed, just two, Primula Court and Blackthorn House, have had their ratings upgraded from B2 to a B1, meaning works are not necessary.
Primula Court had suffered a serious fire several years ago, when a discarded cigarette set some of its external cladding alight.
Its new FRAEW however states the risk is "tolerable", meaning remediation is not necessary. The new rating makes it far easier for leaseholders to sell or remortgage their homes, and removes the threat of expensive works for leasholders living in the block.
One resident, Steve Bulkan, said: "It's amazing news and we are all quite shocked but feel the support of the local reporters. Julia Lopez [the local MP] and her team and the pressure from the levelling up department that deals with these matters means we've got the conclusion we wanted."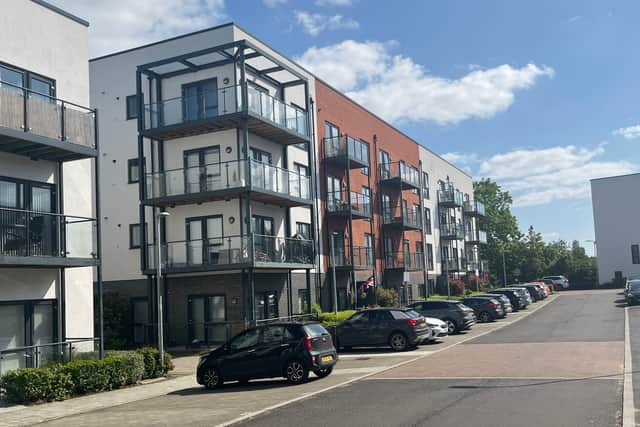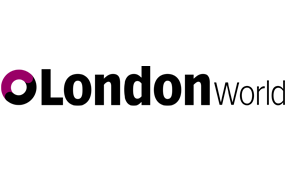 Some of the affected blocks on the Kings Park estate, Harold Wood, Havering. Credit: Steve Bulkan.
Commenting on the updates, Ms Lopez said she is "delighted for residents in Primula Court who will now be able to engage more freely within the property market now that the property has received a positive EWS1 assessment.
"Upon the completion of their initial audit of fire risk assessments, the DLUHC confirmed that it would once again commission an independent review of the revised assessments in the event that remediation works are still recommended."
A DLUHC spokesperson said the department appreciates "the frustration that leaseholders in the flats must be feeling", and confirmed it has commissioned an independent assessment of the reports.
'Pushed from pillar to post'
Suzy Spilling, co-founder of the Non-Qualifying Leaseholders Campaign Group, said a new approach is required to support buildings under 11m unable to access the government fund.
She said: "These leaseholders have been pushed from pillar to post for too many years already, facing huge insurance increases and unable to remortgage or sell their homes because of the unknown liability for remediation costs. The approach from the government is clearly not working for buildings under 11 metres and a new solution is needed."
Ms Spilling said what is needed is either for the government to hold developers of all buildings with serious safety defects to account, or provide funding for those beneath 11m "where remediation work is essential".
"If the instances of buildings under 11m where remediation is required are so few, as DLUHC states, then there is no logical reason for not ensuring that funding is in place to remove dangerous cladding and fix critical safety defects in those few buildings.
"It should not be left to small groups of leaseholders to have to take legal action in cases like this. They do not have years to wait, the costs to do so would likely outweigh the remediation costs, and it is not their responsibility to tackle a national building safety scandal that the government should have taken control of.
"Leaseholders in low-rise buildings are as innocent as those in taller buildings and we now need to see decisive and quick action from the government to protect them."
Wildheart Residential Management Ltd, which manages four of the blocks on behalf of freeholders RMB 102 Limited and SF Ground Rents No 18 Limited, provided the following comment from its clients: "We requested the fire engineers who produced the original FRAEW's to peer review their recommendations, particularly since leaseholders at these buildings do not benefit from any of the protections which government has otherwise introduced where fire safety defects exist.
"The engineers have maintained their recommendations on 3 of the buildings, that is, that ACM cladding in situ should be removed. In the case of the fourth, Primula Court, they have upgraded the EWS1 rating from B2 to B1, meaning that remediation work is not required.
"Whilst the risk with the cladding is deemed as "tolerable" at Primula Court, the fire engineers do state that removal of ACM cladding here would create a safer environment for the benefit of all occupiers.
"Following this exercise, we understand DLUHC has now arranged for a further independent review, the results of which we hope will be available in the near future.
"We remain focussed on finding a solution at the minimum cost to leaseholders, consistent always with the overriding importance of safety."
Read More
A DLUHC spokesperson said: "We appreciate the frustration that leaseholders in the flats must be feeling. The independent audit of the appraisals submitted were clear – the reports we originally received did not justify the proposed remedial works.
"We have now been provided with updated reports, and have commissioned an independent assessment of them. Once that assessment has concluded, we will discuss next steps with the building's managing agent."
Prime Property Management, which manages Blackthorn House and Denmark Lodge, and Ashton Fire were approached for comment.
https://www.londonworld.com/news/east-london-cladding-furious-kings-park-harold-wood-4338068