Labour said Sunak must answer to his "addiction" to helicopters and private jets as the code states private planes should only be used when there is no alternative
Rishi Sunak has come under fire from the opposition party for using an RAF jet to fly to Scotland on Monday (31 July) to announce the confirmation of new oil and gas licences in the UK.
Sunak flew from RAF Northolt airbase in west London to Aberdeen airport on a RAF Dassault Falcon jet, but Labour insists that there were scheduled flights that the Prime Minister could have taken instead.
The party pointed out that Sunak could have chosen from two scheduled British Airways flights from Heathrow that would have landed in Aberdeen at 9.03am and 9.40am.
The Prime Minister landed at Aberdeen at 9.12am.
Labour has accused Sunak for breaking the ministerial code as it says private planes should only be used when there is no alternative.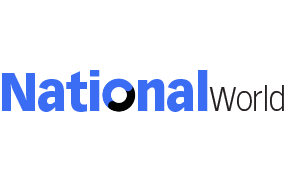 Sunak accused of breaking ministerial code over private RAF flight. (Photo: No 10's Flickr account)
A section of the code on travel states: "Non-scheduled flights may be authorised when a scheduled service is not available, or when it is essential to travel by air, but the requirements of official or parliamentary business or security considerations preclude the journey being made by a scheduled service."
Before he left London, Sunak told BBC Radio Scotland he was travelling by plane as it is "efficient" but did not give any further details.
He said: "Every Prime Minister before me has also used planes to travel around the United Kingdom because it is an efficient use of time for the person running the country, so I can keep focusing on delivering for people.
Sunak said that questioning his mode of travel suggests that "no one should go on a holiday, no one should [go on] a plane, I think you are completely and utterly wrong – that is absolutely not the approach to tackling climate change".
A No 10 source said that because of Sunak's security status as prime minister, he has "bespoke" air travel arrangements, and that flying was the only time-efficient way to go to and from Aberdeen in a day.
Emily Thornberry, the shadow attorney general, has demanded Sunak to answer why he did not choose to take a scheduled flight.
She said: "We could all hear from the prime minister's tetchy and disdainful response to the BBC that he is tired of being questioned about his addiction to helicopters and private jets. But he cannot simply wave away the rules in his own ministerial code.
"Like every other member of the cabinet, when it is essential to travel by air he is supposed to use scheduled flights where possible because that is cheaper for the taxpayer and better for the environment. If those are still the rules, then he needs to explain why he has not followed them."
Read More
This isn't the first time Sunak has been criticised for taking a private aircraft rather than using public transport.
In May he was slammed for being "wildly out of touch with the British people" as he took a taxpayer-funded helicopter for a journey from London to Southampton instead of taking a train that would have taken just 75 minutes.
In January Sunak was accused of "making a mockery" of his climate pledges and wasting taxpayer's money after he travelled in a RAF jet from London to Leeds.
Sunak's choice of travel runs against the government's commitment to cut emissions from the domestic aviation market.
The government has pledged to cut carbon emissions in its drive to reach net zero by 2050, and part of the plans include reducing emissions from the domestic aviation market – called "jet zero".
The aim of the programme is to reduce the 7% of emissions that come from the aviation sector.
https://www.nationalworld.com/news/politics/sunak-accused-of-breaking-ministerial-code-over-private-raf-flight-4239023