Looking for the perfect gift for a spirits aficionado? Check out our selection of premium-and-above bottlings that scored the highest marks in our Luxury Masters blind tasting.
Scotch, Cognac and gin were among the products that scooped a Master medal in this year's tasting
Premium-and-above spirits are thriving, particularly in the US, where sales of luxury products grew by double digits in the second quarter of 2022. Growth in the States was led by Tequila and American whiskey, while Scotch grew at the fastest rate compared with the same period last year.
Beyond typically luxurious spirits such as Scotch and Cognac, drinkers are also seeking to swap to other premium categories that are more affordable, particularly as consumers deal with rising prices and a recession looms.
With so much choice on offer, this year's Luxury Masters competition sought to discover which products – across all spirit categories – were worthy of their price tag.
The best of the bunch are bestowed with a Master medal, meaning they scored above 90 points. Gold and Silver medals are also awarded.
Two panels of expert tasters were called upon to assess this year's eclectic entries. Forming the first panel were: Bryan Rodriguez, wine and spirits buyer at Harvey Nichols; Anthony Callegari, Edition Hotel London bars manager; and Melita Kiely, editor of The Spirits Business, and chair of The Global Spirits Masters.
The second team comprised: David T Smith, spirits consultant, writer and co-founder of the Craft Distilling Expo; Evan Prousaefs, bar manager at Sexy Fish in London; Dimple Athavia, founder of All Things Drinks; and Matt Chambers, co-founder of the Whisky for Everyone blog and the North London Whisky Club, who chaired the panel.
Continue scrolling to peruse our selection of Master medal-winning luxury spirits, perfect for a treat for yourself or for gifting to loved ones.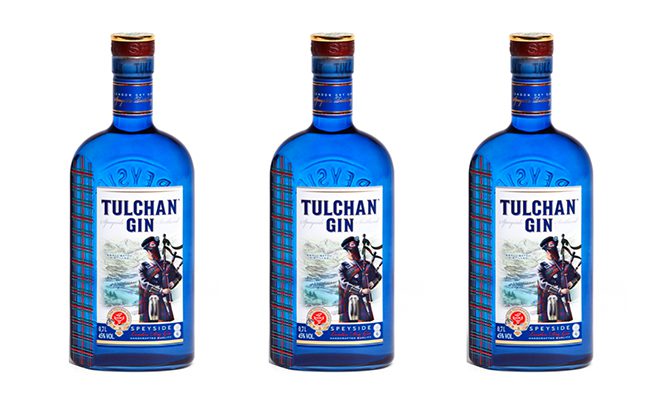 Tulchan Gin was one of three Master medallists in the gin round, praised for its "lovely aroma, with citrus and lychees". The texture was described as "mouth-coating and luxurious, with slight floral and herbaceous notes on the palate".
Taking its name from Tulchan Estate in Scotland, Tulchan Gin is a small batch gin distilled in Speyside, with flavours inspired by the terroir of the Estate located on the banks of the River Spey. Botanicals include sloe berries, elderflower and blackberry leaves found on the Tulchan Estate, as well as asparagus.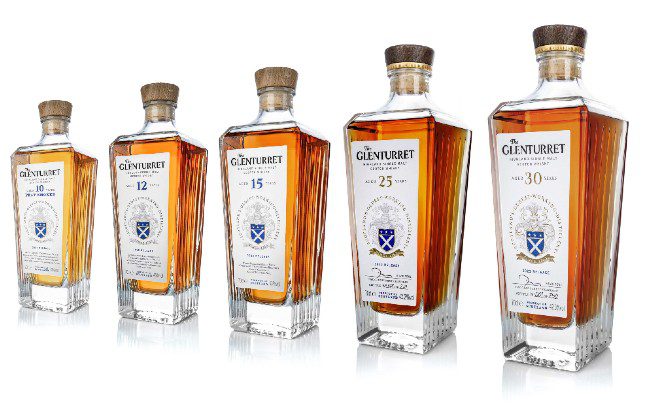 A further three Masters were found in the Scotch Whisky: Single Malt – Super Premium (£51-£99) heat, including one for The Glenturret 15 Years Old.
The single malt offered a "lovely resinous quality" on the palate, with "warming spice, medjool dates and gingerbread". The judges agreed it was "super complex and balanced – very delicious."
The 53% ABV bottling is part of the distillery's core 2022 collection, which includes Triple Wood, 7 Years Old Peat Smoked, 10 Years Old Peat Smoked, 12 Years Old and 15 Years Old.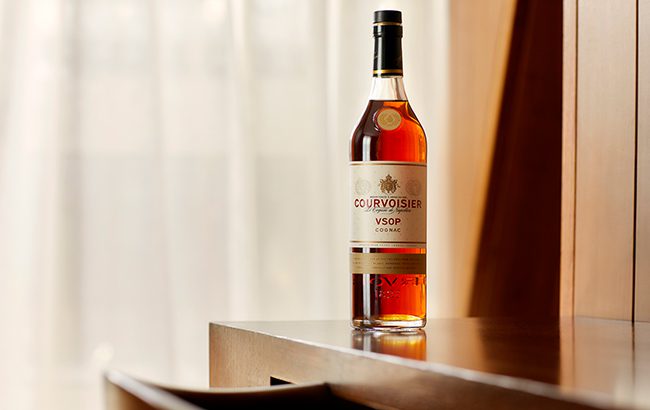 Beam Suntory-owned Courvoisier scooped a Master medal in the Cognac VSOP – Super Premium (£51- £70) flight.
The brand's VSOP expression was hailed for being full of "blackberry and raspberry, accessible, fun and a bit special".
Courvoisier was recently given a global redesign, with the pack taking inspiration from the Belle Époque era between 1871 and 1880, including the opening of the Eiffel Tower in Paris.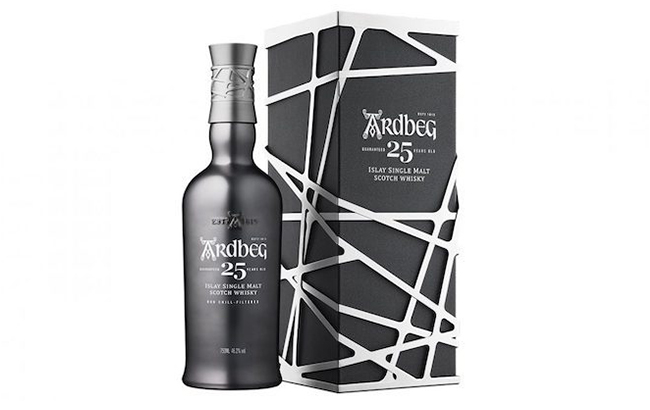 One of the largest categories in this year's Luxury Masters was Scotch whisky, with Islay single malt Ardbeg scooping the top Taste Master title for its 25-year-old bottling. The whisky was selected for the highest accolade following a re-taste of all the Master medallists at the end of the competition.
The whisky had "mushroom notes on the nose; spicy, sweet and tangy on the palate". One judge added: "Excellent mouthfeel and aftertaste for the high ABV."
The spirit was distilled during the 1990s, at a time when Ardbeg Distillery was only producing a trickle of new make spirit every year.
Speyside vodka brand Eight Lands took home a Master in the Vodka – Ultra Premium round (brands priced £31 and over).
The 42% ABV gin was celebrated for its "lovely malty and chocolate nose". The palate was described as being "creamy, sweet, with delicate spices and hints of white chocolate, and something slightly herbal in the background".
Eight Lands spirits are made using organic ingredients, including some botanicals that are sourced from the Glenrinnes estate.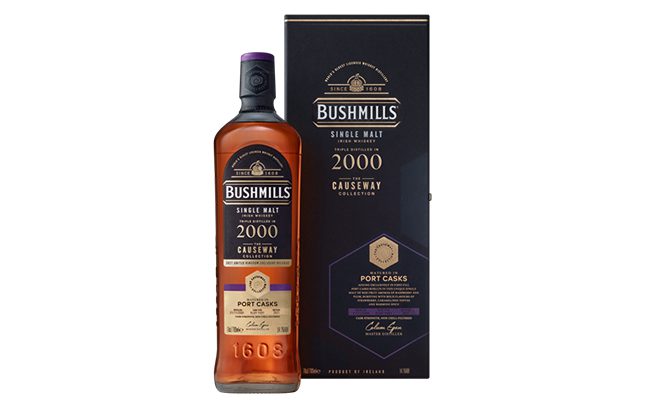 Bushmills walked away with a Master and two Golds in the Irish Whiskey: Single Malt – Ultra Premium (£91-plus) heat.
The top accolade was presented to Bushmills Irish Whiskey Causeway Collection 2000 Port Cask. One judge noted the whiskey's "delicious, elegant and luxurious nose", and its "lovely caramelised tropical fruit – even better with water."
The 54.1% ABV expression is part of the brand's limited edition Causeway Collection.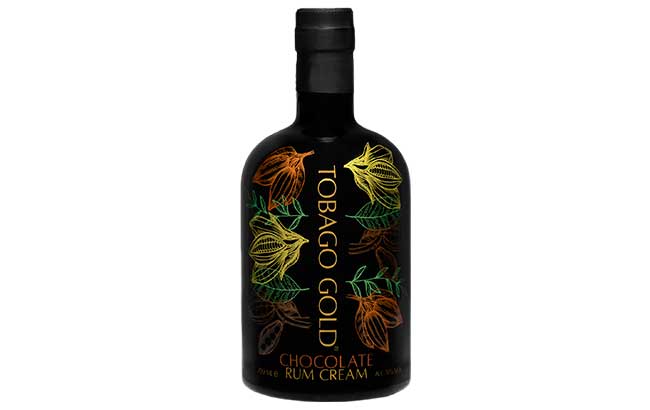 Tobago Gold was the only liqueur to grab a medal in our blind tasting, securing the top award of Master.
One member of the panel found this to be "super nostalgic, with so much milk malt – delicious".
Launched in 2020, the liqueur (17% ABV) is a blend of rum, Trinitario and Criollo cocoa, and spices. The brand recently made its debut in the UK.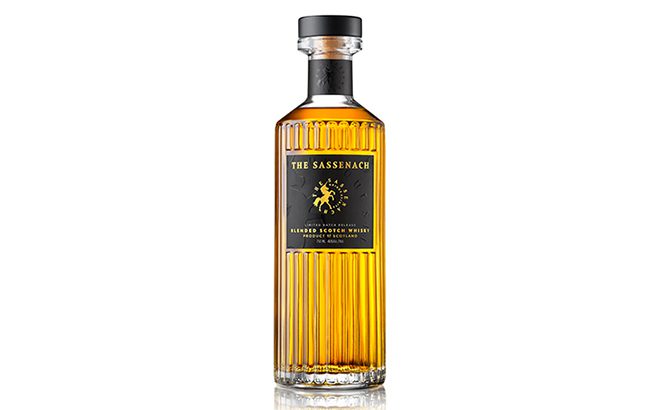 In a flight of Scotch Whisky: Blended – Ultra Premium (£51-plus), a Master medal was awarded to The Sassenach.
One judge liked the "playful nature" of this whisky, which had notes of "ripe green apple, honey blossom, and a silky-smooth palate".
"What I found fascinating was this kept delivering more flavour as you continued tasting it," he noted. "It showed how good blended whiskies can be; a good blended whisky is worth its money."
Sassenach Spirits is a division of the Great Glen Company, which was founded by Scottish actor Sam Heughan and American entrepreneur Alex Norouzi.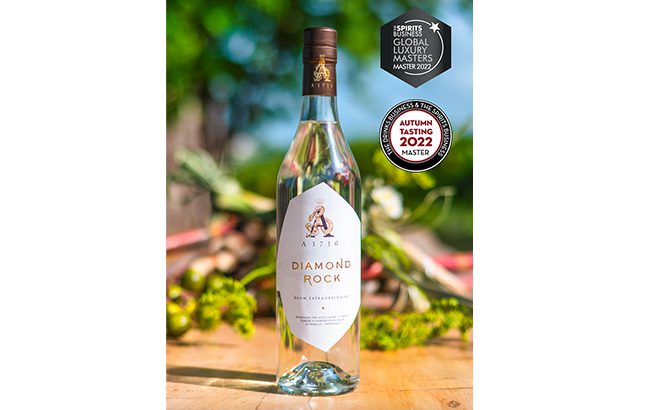 Rum fans would be delighted with Diamond Rock, which was given the seal of approval from our judges during a tasting of super-premium white rums.
The Master winner, produced by Distillerie Rhum A1710, had "lovely sweet vegetal aromas, green mango" and a "sweet, spicy and slightly salty palate".
It's not the first time the brand secured the top accolade. Diamond Rock received a Master in the DB & SB Autumn Blind Tasting 2022.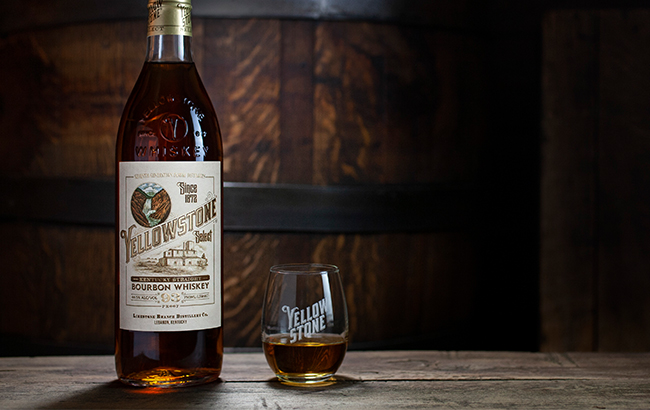 In the Bourbon – Super Premium heat, Yellowstone Select Kentucky Straight Bourbon stormed to success, winning a Master medal for being "a steal for under £50".
Tasting notes included "dates, dried fruits and vanilla sweetness – overall, wonderfully complex".
Yellowstone Select was produced at the Limestone Branch Distillery in Kentucky, which was opened in 2011 by Stephen Beam and his brother, Paul. The distillery is home to Yellowstone Select, Yellowstone Limited Edition, and Minor Case Rye Whiskey, as well as Bowling & Burch Gin.
https://news.google.com/__i/rss/rd/articles/CBMiTGh0dHBzOi8vd3d3LnRoZXNwaXJpdHNidXNpbmVzcy5jb20vMjAyMi8xMS90ZW4tYXdhcmQtd2lubmluZy1sdXh1cnktc3Bpcml0cy_SAQA?oc=5