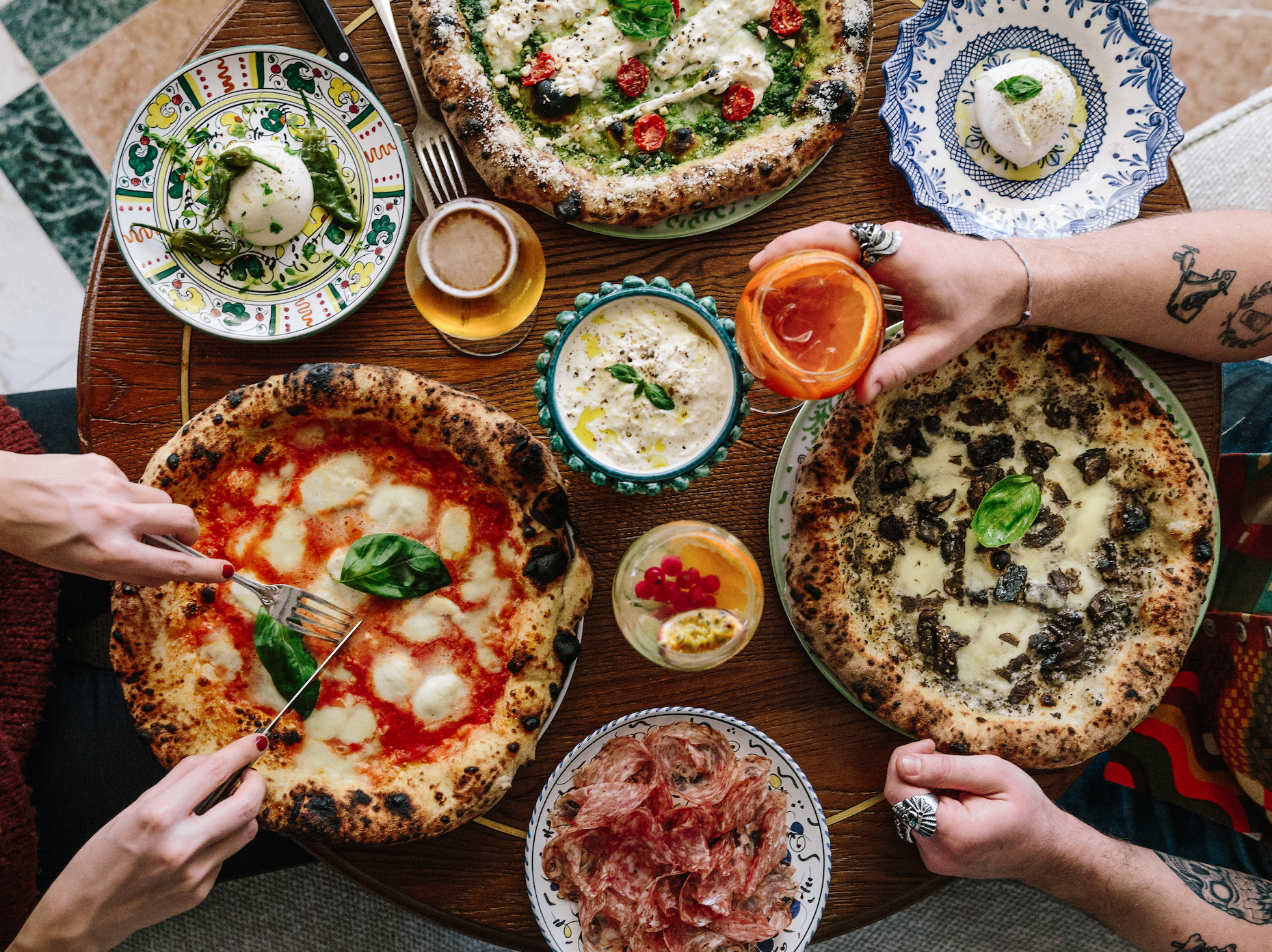 Big Mamma Group is going west.
They're the brains behind those fabulously OTT and kitschy restaurants Gloria in Shoreditch, Fitzrovia's Circolo Popolare, and most recently Ave Mario in Covent Garden. They're the guys who believe more is more and have tried to capture the Sicilian coast sunshine to the heart of Fitzrovia by lining their walls with 20,000 liquor bottles and brought the Amalfi Coast to east London with their flower-covered ceilings. Yeah, those guys.
Hot Dinners reported that the potential fourth site is taking over an old bank on west London's High Street Kensington. Their new branch will have room for 180 diners, making it a slightly smaller site and will be a similar size to the first London opening, Gloria. 
In terms of food and drink, what can we expect? Well, details are currently scant, but it's no doubt that the people who brought you the ten-layer lasagne, an epic lemon meringue pie the size of a baby and a carbonara made before your eyes within a giant wheel of pecorino cheese will go above and beyond. The maximalism restaurant is set to open sometime in 2022 and we'll update you all when we know more details.
Find London's best pasta restaurants and slurp up the good stuff.
See our picks of the best Italian restaurants in London.
https://www.timeout.com/london/news/big-mamma-group-is-coming-to-kensington-022822