The fatal shooting of Chris Kaba has put the rights and responsibilities of armed police firmly in the spotlight after an officer known only as NX121 was last week charged with murdering the 24-year-old.
The Crown Prosecution Service (CPS) decision has sparked a revolt among some of his colleagues, who fear being prosecuted for doing their jobs.
Image:
Chris Kaba was killed in September last year in Streatham Hill, south London

A review announced by Home Secretary Suella Braverman has been welcomed by their boss, Met Police commissioner Sir Mark Rowley, and Prime Minister Rishi Sunak.
These sort of incidents are rare – figures collated by the charity Inquest show a total of 80 people have died as a result of police shootings since 1990 – while some, such as the killings of terrorists, are clear cut.
But the small number of controversial cases attract a lot of attention and passionate debate on both sides of the argument.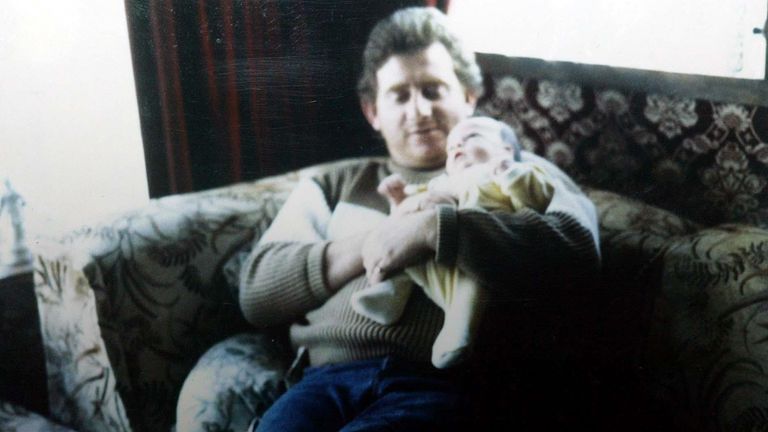 Image:
Harry Stanley was shot dead in 1999

Harry Stanley
The revolt over the Chris Kaba shooting is not the first time firearms officers have refused to carry their guns in response to action taken against their colleagues.
More than 100 from the Met joined an unofficial boycott in 2004 after two colleagues, PC Kevin Fagan and Inspector Neil Sharman, were suspended over the killing of 46-year-old Harry Stanley in 1999.
Then Met chief Sir John Stevens took personal control of negotiations to end the dispute, agreeing to review the suspensions and seek legal protection for firearms officers from the Home Office.
Mr Stanley was shot dead in Hackney, east London, after police mistook the table leg he was carrying for a shotgun and a second inquest ruled his death was an unlawful killing.
The CPS ruled out prosecuting the marksmen in 2005, while the following year the police watchdog – now called the Independent Office for Police Conduct (IOPC) – said they would not face disciplinary action when a report concluded their actions were "appropriate in the circumstances".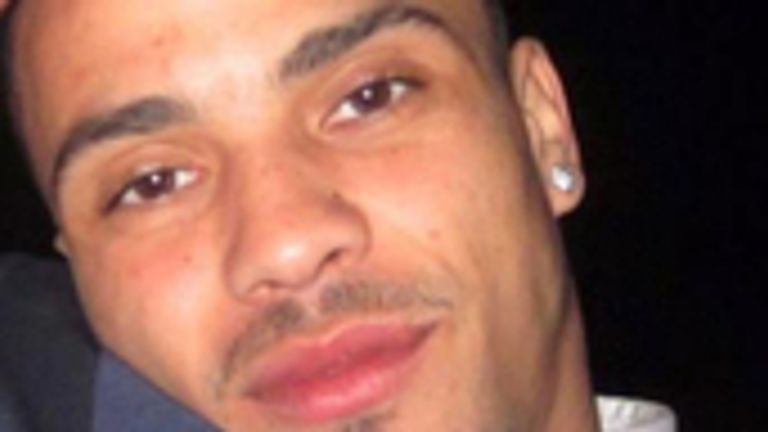 Image:
Jermaine Baker was part of a plot to free two prisoners

Jermaine Baker
There were fears of a similar boycott after a Met firearms officer was arrested in 2015 over the fatal shooting of Jermaine Baker, 28, during a bid to spring two convicts from a prison van near Wood Green Crown Court in north London.
The marksman, known publicly as W80, was investigated by the police watchdog on suspicion of murder, but the CPS decided not to charge him with any offence in 2017.
A public inquiry last year concluded Mr Baker, who was unarmed, although an imitation firearm was found in the car used in the plot, was lawfully killed and the officer had honestly believed he had ignored his instruction to show his hands and was reaching for a weapon.
Chairman Clement Goldstone KC identified 24 specific failings by the Met in the planning and carrying out of the operation. He said the complexity and difficulty of the task facing armed police in protecting the public from terrorists and serious criminals could not be overestimated, but it had to be subject to "the most searching scrutiny".
The officer could still face misconduct proceedings following a ruling in the Supreme Court, the highest in the UK, in July, following a legal battle in which he was backed by the Met.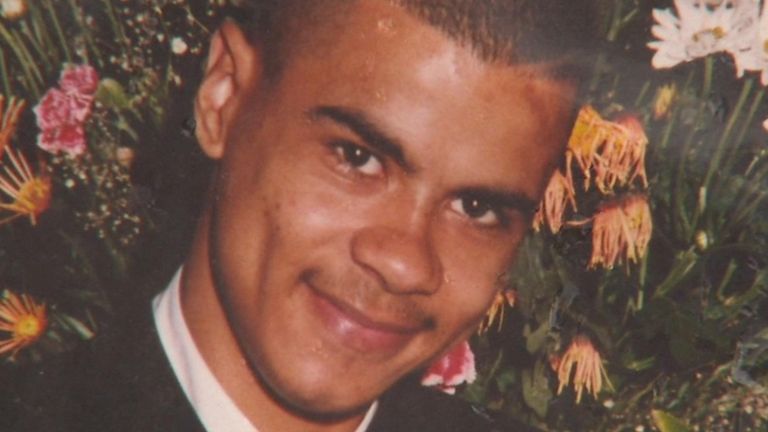 Image:
Mark Duggan's death sparked riots

Mark Duggan
The killing of Mark Duggan, 29, in Tottenham, north London, in August 2011, sparked riots in the capital and other English cities for nearly a week.
He was shot dead by an officer, known only as V53, after police intercepted a minicab he was travelling in on the basis of intelligence that he was carrying a gun. A pistol was later found around seven metres away from the car.
His family were outraged when an inquest jury in 2014 concluded Mr Duggan, who jumped from the taxi, had dropped the firearm on to grass as soon as the car came to a stop but that he was "lawfully killed" as the officer "honestly believed" he still had a gun.
They lost a legal challenge in March 2017 when Court of Appeal judges ruled the 8-2 majority verdict was lawful and in 2019 settled their damages claim against the Met, which has made no admission of liability for Mr Duggan's death.
Read more:
Will murder charge force change in how police shootings are reported?
What happens to police officers if they fire their guns?
Terrorists
Unsurprisingly, the lethal police shootings of terrorists during attacks on London's streets have proved far less contentious.
Separate inquests have concluded Westminster attacker Khalid Masood, 48, Fishmongers' Hall terrorist Usman Khan, 28, Streatham attacker Sudesh Amman, 20, and the three London Bridge terrorists – Khuram Butt, 27, Rachid Redouane, 30, and Youssef Zaghba, 22 – were all lawfully killed.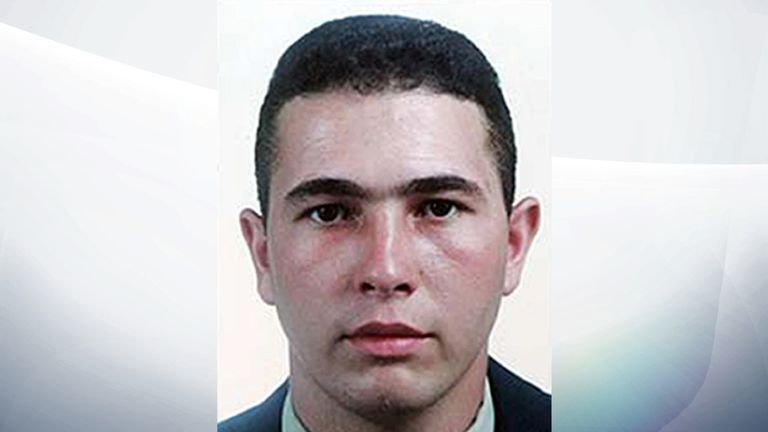 Image:
Innocent man Jean Charles de Menezes was mistaken for a potential suicide bomber

Jean Charles de Menezes
With London on high alert on 22 July 2005 after Islamist extremists failed to set off four bombs on the transport network the previous day, Brazilian man Jean Charles de Menezes was shot dead at Stockwell Tube station by officers after he was wrongly identified as a potential suicide bomber.
Two years after the shooting, the Met was fined £175,000 for breaching health and safety laws following a criminal trial but the jury's verdict absolved the operation's commander Dame Cressida Dick of any blame over the 27-year-old's death. She went on to lead the Met before stepping down last year.
In December 2008, an inquest jury rejected a string of claims made by police officers about the events leading up to Mr de Menezes's death and returned an open verdict.
But in 2016, the electrician's family lost their legal battle when the European Court of Human Rights ruled the CPS was right not to charge the marksmen who shot the electrician.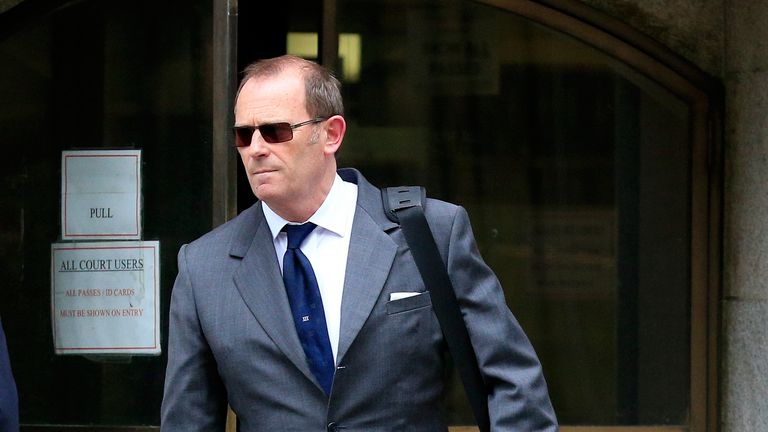 Image:
Anthony Long was cleared of murder following an Old Bailey trial

Azelle Rodney
Police marksmen rarely face criminal prosecution, let alone murder charges, for using their weapons in the course of their job.
One of the exceptions came in July 2014 when the CPS charged Anthony Long, who by then had retired from the Met, with murdering Azelle Rodney in 2005 after a judicial inquiry in 2013 found the PC had no lawful justification for opening fire.
Mr Long shot dead the armed 24-year-old in north London during an operation to foil an attempt to rob Colombian drug dealers in north London.
He was cleared by a jury following an Old Bailey trial, which heard the officer fired eight shots in 2.1 seconds, six of which hit Mr Rodney, who was the back seat passenger in a Golf.
Mr Long was a highly-decorated firearms veteran who helped establish Scotland Yard's elite firearms unit. He was commended for his bravery in 1985 after shooting and wounding a hostage-taker who was trying to stab a young girl in Northolt, west London.
Two years later, Mr Long helped foil an armed robbery on a payroll delivery at an abattoir in southeast London, shooting dead two of the robbers and wounding a third. A subsequent inquiry cleared him of any wrongdoing.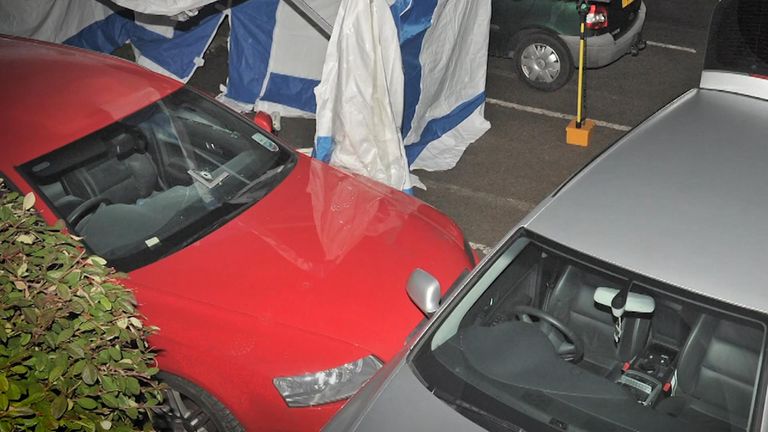 Image:
Anthony Grainger, 36, was was shot dead in a car park in Cheshire in March 2012

Anthony Grainger
The Met are not the only force to have been involved in controversial shootings and one of the most-high profile outside of London is the killing of unarmed 36-year-old Anthony Grainger by a Greater Manchester Police (GMP) firearms officer in a car park in Culcheth, Cheshire, in March 2012.
Mr Grainger, from Bolton, was behind the wheel of a stolen Audi – one of three men police believed were planning an armed robbery – when the marksman, known as Q9, fired his MP5 submachine gun.
The force's then chief constable, Sir Peter Fahy, was charged with a health and safety breach over the shooting in 2014 but the case collapsed after his lawyers argued he could not defend himself without deploying "sensitive" evidence.
An inquiry later found GMP was to blame for the fatal shooting of the father-of-two because of an incompetent surveillance operation.
The report exposed "serious deficiencies", as commanders inaccurately briefed firearms officers, which led to the distortion and exaggeration of the risk that Mr Grainger posed.
https://news.sky.com/story/chris-kaba-high-profile-fatal-police-shootings-in-the-uk-12969778