Mark Corbyn, co-founder of The Adobros, a Filipino supper club in London offering traditional Filipino food and hospitality, is of mixed Filipino and English heritage and a migrant born in Hong Kong before moving to the UK in 2002.
He said the current narrative around legal migrants and asylum seekers in the media "doesn't particularly feel nice", but that celebrating his Filipino background through East and Southeast Asian (ESEA) Heritage Month positively contrasts with this narrative.
Mr Corbyn, 37, told the PA news agency: "Just the very fact that we (Filipinos) are existing and we're part of the wider UK community, it stands in contrast to a rising temperature of a rather negative situation, so it's nice to have something positive that focuses on celebrating and commemorating the community.
The Adobros owner offers supper clubs in his flat in London to showcase traditional Filipino food and culture (Alejandro Olaya/PA)
"There are lots of us here. We're all doing good stuff.
"We've made this our home, and this is where we belong."
He will host several events across ESEA Heritage Month and said being part of these celebrations ensures there is "more impetus and more focus" on promoting Filipino culture, which he believes is seldom celebrated in the UK.
He said: "Promoting Filipino culture exists in isolation, but when you can make it part of something bigger, it feels like there's a bit more impetus and more focus on it.
"It's nice to feel like a part of a bigger movement as well because the Filipino community here in the UK, even though it's quite large, it does feel like it flies under the radar quite a bit.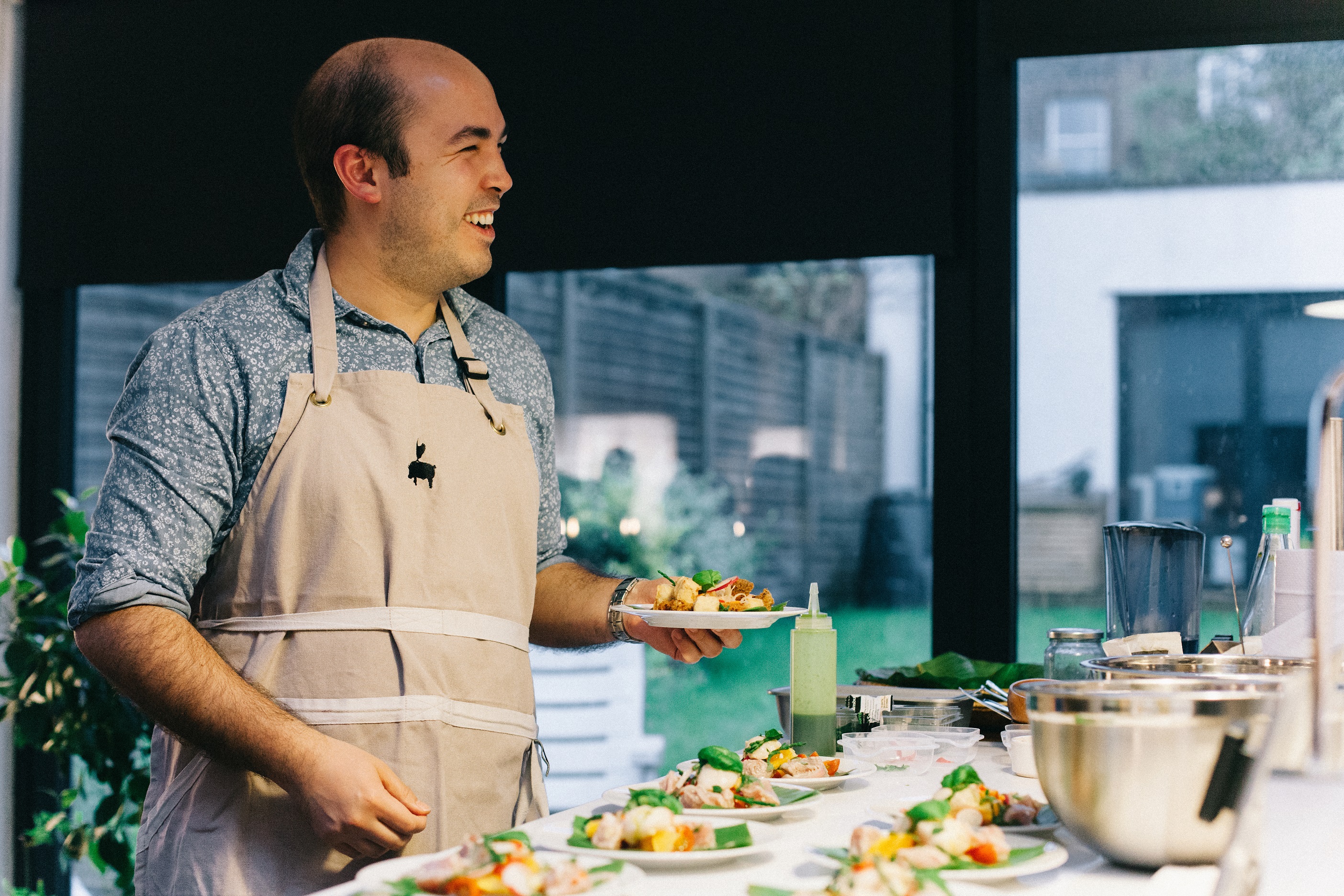 Mark Corbyn will showcase traditional Filipino food at various events across ESEA Heritage Month (Alejandro Olaya/PA)
"To be able to work alongside something that promotes the region as a whole, it does feel like an opportunity to raise the profile of the Filipino community."
Mr Corbyn will host a Summer Garden Lunch in New Cross, south-east London, on Saturday, promoting traditional Filipino food such as kinilaw, often referred to as Filipino ceviche, and chicken inasal, a grilled poultry dish.
He will also take part in the ESEA Lit Fest showcasing Filipino sweet treats and bakes in Foyles, Charing Cross Road, on Saturday, and said getting involved in these events creates a "nice vehicle" to promote Filipino food and culture.
Mr Corbyn said: "It's a nice vehicle to explain about the culture and heritage behind the dishes and the history and what the dishes mean to me and my family.
"The summer garden lunches are a call-back to how the Adobros first started doing supper clubs from our flat.
"It's really playing on the idea of bringing the Philippines, not just the flavour but the culture, to people in a nice, comfortable, homely setting."
He began The Adobros with his brother, Mike, and named the business by combining the traditional Filipino dish, adobo, with the word brother.
Mr Corbyn and his brother hosted their first supper club in September 2013 and feels taking part in events during ESEA Heritage Month is timely, to mark 10 years since they started their business.
He also believes there is "good synergy" between his business and ESEA Heritage Month, which runs throughout September.
He said: "I feel that the goals that I have with Adobros lines up quite well with with East and southeast Asian heritage month and it felt like a good synergy."
He also provided food at the ESEA Cultural Festival in Fulham, west London, on September 16, working with Kanlungan, a Filipino charity offering support for Filipino migrants and other migrant groups in the UK.
He said: "These are worthwhile organisations and they're doing really good work, so it's great to be given the opportunity to help out with that."
https://www.eastlondonadvertiser.co.uk/news/national/23808835.celebrating-filipino-heritage-will-contrast-migrant-narrative—food-vendor/