The London Fire Brigade is asking people to avoid the Roman Road area.
Part of a ground floor shop in east London located beneath several homes had set alight earlier this afternoon, with footage online showing smoke billowing out of the premises into the street.
A London Fire Brigade spokesperson said people are being asked to avoid the Roman Road area while its teams continue to work the scene.
Cordons were still in-place into the early evening, though a Tower Hamlets Enforcement Officer told LondonWorld the fire appeared to be under control.
Tower Hamlets Police confirmed there were no casualties.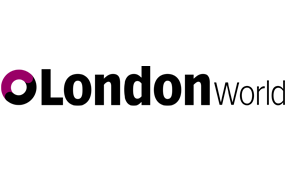 Six fire engines and around 40 firefighters are attending to the incident on Roman Road. Credit: Supplied.
Footage online showed smoke pouring out of the shop, with the smell still strong along sections of the street several hours later.
The cause of the blaze is unknown.
The London Fire Brigade said a call was received at 3.59pm, and that crews from Bethnal Green, Homerton, Shadwell, Stratford and Whitechapel attended.
https://www.londonworld.com/news/roman-road-fire-east-london-ground-floor-shop-homes-above-4335019