The Labour Party has become engulfed in an escalating row over the London Ultra Low Emission Zone (Ulez) after councillors turned on Sir Keir Starmer to back Sadiq Khan.
The Mayor of London came under fire last week after the Conservative Party held on to Uxbridge & South Ruislip by just 495 votes.
The Tories success in the west London by-election, which was held on the same day as the Liberal Democrats victory in Somerton & Frome and as Labour snatched Ainsty & Selby, was attributed to Ulez.
Voters in Uxbridge & South Ruislip will soon face the £12.50 daily charge under Khan's plan to extend Ulez to all London boroughs.
More of the green ULEZ zone signs will start appearing across London Yui Mok
The Mayor of London was urged to rethink his policy, with Labour's leader telling Khan to "reflect" on Ulez.
However, councillors in the capital have rallied behind Khan and put pressure on Starmer to back off.
Max Sullivan, who represents Bayswater on Westminster Council, penned a letter to the Leader of the Opposition.
He said: "Dear Keir, I am a member and Labour councillor in Westminster, and Deputy Cabinet Member for City Management and Air Quality.
LATEST DEVELOPMENTS: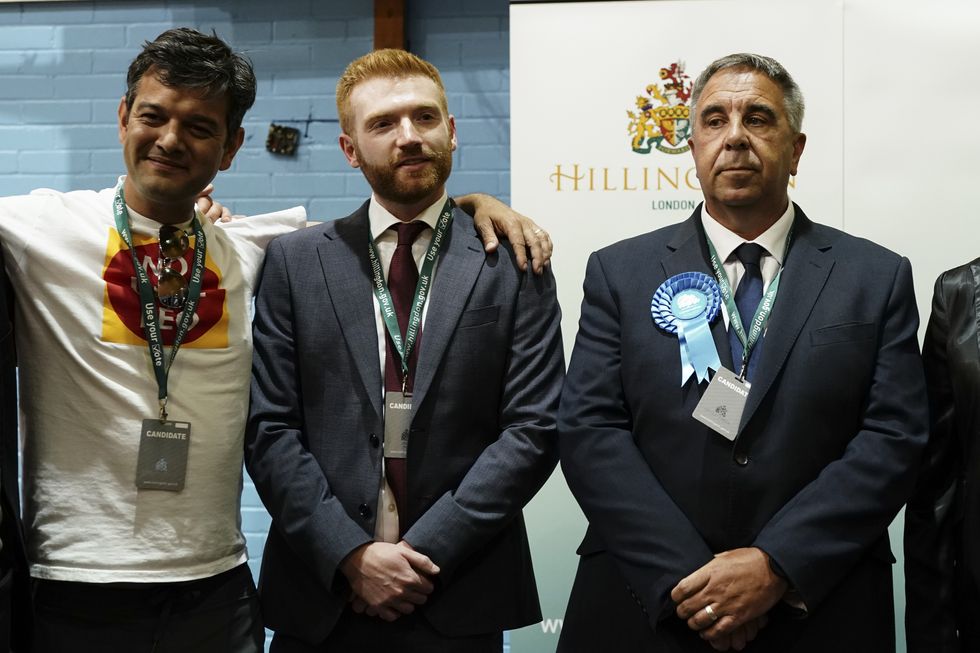 Conservative party winning Steve Tuckwell (right) with Labour candidate Danny Beales (centre)
PA
"However I am writing to you in my capacity as an ordinary party member.
"You may remember me as having introduced you to speak to Westminster North Labour members before your election as leader, when I chaired the Constituency Labour Party I supported your bid for leadership, Angela Rayner for deputy leader.
"More recently I doorknocked on Thursday for Danny Beales.
"I am supremely disappointed by the public comments you've made on Ulez being the decisive factor in Danny Beales being a few hundred votes shy of winning, and that you've seen fit to ask the mayor to reconsider the policy.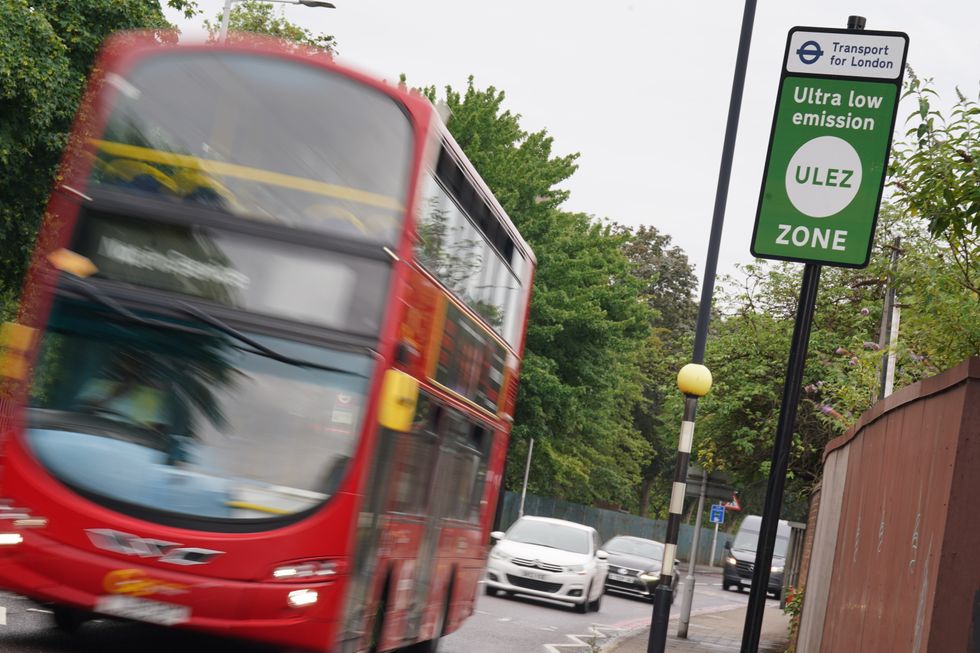 A London bus passes an information sign for the Ultra Low Emission Zone (Ulez) in LondonPA
"A necessary policy to clean up the air in outer London and save lives should not be put at risk by a flawed and simplistic interpretation of the election result."
He added: "Your words threaten the progress of measures to clean our air in London and across the country.
"In Westminster we need to go further and faster. Ulez is a good start but not enough.
"Your comments make the job of cleaning up our air harder politically as you are offering fuel to those who want to hold back that progress.
"I urge you to reflect. On the lives saved by Ulez so far. On the progress made in Uxbridge considering the history of the seat.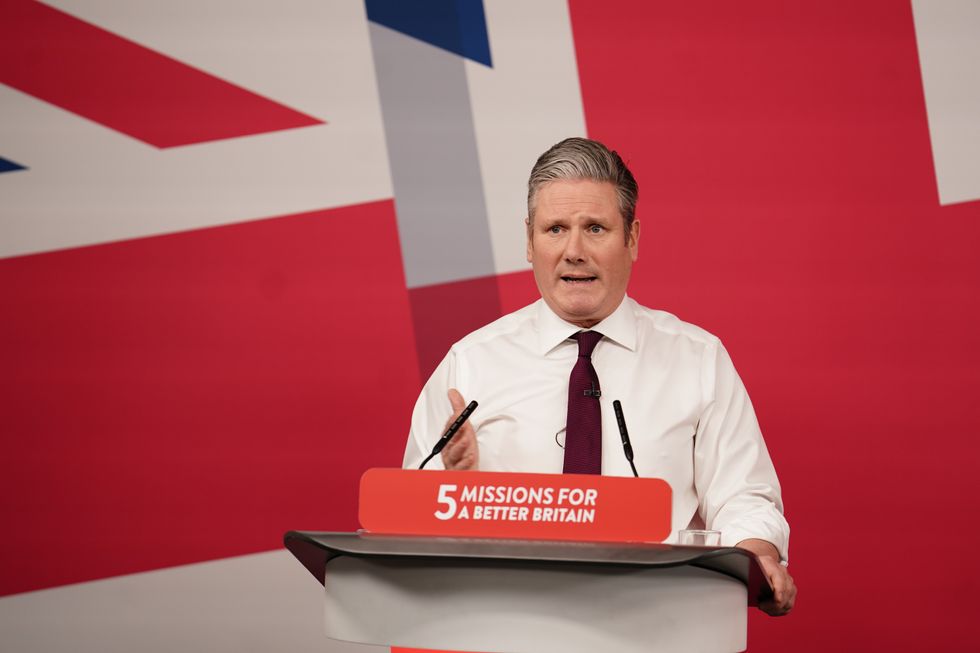 Sir Keir StarmerPA
"On how you chose to set expectations around the seat."
Sullivan received support from Lambeth councillor Martin Abrams and Green Party assembly member Zak Polanski.
Wandsworth councillor Jo Rigby, the Labour chair of the borough's transport committee, also said: "Keir put an anti-Ulez candidate in Uxbridge. It backfired on him and he must own that. Labour must not become the pro-pollution party."
However, following last Thursday's defeat, Starmer was quick to argue Ulez played a central theme.
The Leader of the Opposition warned the policy was the "reason we didn't win", adding: "We've all got to reflect on that, including the Mayor."
https://www.gbnews.com/politics/ulez-labour-row-keir-starmer-sadiq-khan-london