The London Ambulance Service said 16 people total were injured in the incident – with 10 taken to hospital.
A woman who was arrested on suspicion of causing the death by dangerous driving after a young girl was killed after a Land Rover crashed through a school fence has been bailed.
The 46-year-old from Wimbledon was taken to hospital after the crash and has since been discharged. She has been bailed pending further inquiries.
An eight-year-old girl remains in hospital with life-threatening injuries, while a woman in her 40s is in a critical condition following crash on Thursday (6 July). Also among the injured in hospital is a seven-month-old girl whose condition has been assessed as not life-threatening, the Metropolitan Police said.
Tributes have been paid to the girl who died as community members hailed her as a "shining star". Emergency services were called to "an incident" at The Study Preperatory School, on Camp Road in Wimbledon on Thursday morning.
"We can now confirm that sadly a child has died following an incident where a car collided with a building at a school in Wimbledon," the force said in a statement. "There have been further injuries and we await an update from the London Ambulance Service."
Detective Chief Superintendent Clair Kelland teared up at a press conference at the scene. PA said her voice broke as she told reporters that "very sadly one of the children, an eight-year-old girl, died at the scene… Our thoughts are with her family at this incredibly difficult time."
Police issue update on the investigation
In a statement on Friday, the Met Police said: "The driver of the car, a 46-year-old woman from Wimbledon, was arrested at the scene on suspicion of causing death by dangerous driving.
"She was taken to hospital – her condition was assessed as not life-threatening. She has been bailed pending further inquiries to a date in late July.
"Detectives from the Met's Serious Collision Investigation Unit are leading the investigation and their inquiries are ongoing. They are expected to remain at the scene throughout the day.
"The investigation remains in its early stages and officers are keeping an open mind whilst following up all lines of inquiry. We ask that people do not speculate about the circumstances while this work is ongoing."
DCS Kelland added: "It is difficult to imagine the pain and upset the families of those involved are going through and we will do all we can to support them as our investigation continues.
"I know the impact of this tragic incident is also being felt in the wider community and we are working with our partners to ensure the appropriate support is in place.
"This was the largest local policing deployment in south-west London since 2017 and our officers, along with members of the other emergency services, were met with a challenging and traumatic scene.
"I would like to praise them for doing all they could to help those injured. I have no doubt this incident would have also had a significant impact on them, and we will ensure their welfare is looked after.
"I understand many people will want answers about how this happened and there is a team of detectives working to establish the circumstances. I would ask the community to avoid speculating on a possible cause whilst these enquiries are carried out."
Aerial photos shows area set up for party
Aerial photos of the scene revealed a black and gold Range Rover that had collided with a building. The area outside the building appeared to be set up for a party, with tables set with plastic cups and food.
One of the seating benches looked to have been crushed by the vehicle, with party supplies strewn across the lawn. A nearby resident told the Evening Standard an end-of term party was being held at for students at the time.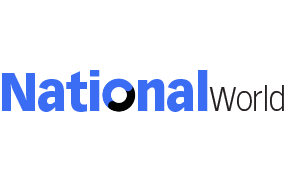 A Land Rover Defender inside the grounds of The Study Preparatory School in Camp Road, Wimbledon, South London (Photo: Yui Mok/PA Wire)
16 people were treated at the scene
London Ambulance Service chief paramedic John Martin said a total of 16 patients were treated at the scene, and 10 were taken to hospital. "We dispatched multiple resources including specialist critical care paramedics, London's air ambulance and 15 ambulances," he said. "We declared a major incident."
In a statement published on its website, The Study Preparatory School said: "We are profoundly shocked by the tragic accident this morning at Wilberforce House and devastated that it has claimed the life of one of our young pupils, as well as injuring several others.
"Our thoughts are with the bereaved family and with the families of those injured at this terrible time," it continued. "It is still far too soon to fully understand what happened, but we are well aware of the significant impact this dreadful event will have on our pupils and their families."
Their welfare remains the school's top priority, and it would be doing everything it could to support them, "especially those who suffered injuries", the statement said. The school would not be making any further comment while the police investigation was underway, it said.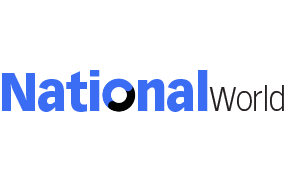 Where the Wimbledon school crash took place (Image: PA Wire)
The Met Police earlier tweeted: "We were called at 9.54am to reports that a car collided with a building at the school. Several people are being treated at the scene. We will share further updates when we can."
Paramedics, including London's Air Ambulance, and fire crews were also at the scene. The force also tweeted that it was "not treating this incident as terror-related", but an investigation was underway to understand the full circumstances of what happened.
"We are currently supporting emergency services at an incident at a school in Wimbledon," the London Fire Brigade said on Twitter. "We have two fire engines and two fire rescue units at the scene."
Speaking to the PA news agency, local MP Stephen Hammond said the crash had been declared a "major incident" by local police. "It appears just before 10 o'clock today, the police were called to the incident that a Range Rover drove into the school.
"There are a number of people who are critically injured as I understand it and given the scale of the response from emergency services… this is a very serious incident," he added.
The ongoing incident took place at The Study Preparatory School, a prep school costing £5,565 per term, for girls aged four to 11 on Wimbledon Common. It is just a mile away from the All England Lawn Tennis and Croquet Club as it hosts the world-famous tennis tournament.
Education Secretary Gillian Keegan said the "devastating" incident in Wimbledon happened when school staff and children "should have been enjoying their last day of term" before the summer holidays.
"It is devastating that a young girl has lost her life in the tragic incident in Wimbledon this morning and my heart goes out to her parents and the families of those injured and impacted by this tragic event," she said. "The staff and children of the Study Preparatory School should have been enjoying their last day of term and my thoughts remain with them and the wider community at this devastating time.
Read More
Keegan said her department was supporting the school and wouldcontinue to do so as the police carried out their investigations.
Home Secretary Suella Braverman was one of many UK politicians to tweet about the crash, saying she was "saddened to hear about the tragic incident at the school in Wimbledon this morning".
"My thoughts are with everyone affected. I would like to thank emergency responders at the scene. It is important they are now able to carry out their investigation."
https://www.nationalworld.com/news/uk/several-injured-after-reports-a-car-has-crashed-into-a-south-london-primary-school-4209479