7 July 2023, 05:33 | Updated: 7 July 2023, 06:46
Gulwali Stanekzay was given three years in prison for the attack.

Picture:
Met Police
This is the moment a man tried to kick down the door of a house where a woman had fled after he launched a random, unprovoked attack on her.
Gulwali Stanekzay, 22, who is said to be an immigrant from Afganistan, was cycling along Minet Avenue in Harlesden, north-west London when he saw Aisha Waris, 23, walking alone.
The homeless man chased after her and she began running. Eventually he caught up with her and cycled his bike into her body.
She ran away from him into a front garden, but he caught her again and began beating her.
Footage from a doorbell camera showed him punching Ms Waris over and over again.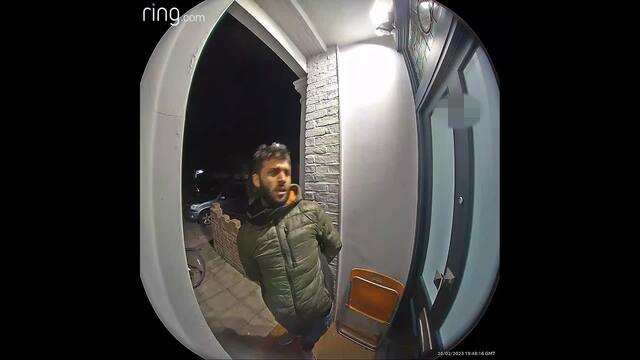 Afghan immigrant attacks woman in north London
The man living in the house opened the door to let her in, but Stanekzay then started kicking the door in an attempt to force his way in.
He eventually gave up and smashed up a nearby car, causing several thousand pounds worth of damage.
Ms Waris also called her father, who arrived to be met with a hail of blows from Stanekzay.
Both she and her husband needed hospital treatment, but their injuries were not life-changing.
Read more: End-of-term tragedy: Parents sob on school run after Wimbledon crash kills girl, 8, as several children fight for life
Read more: Elle Edwards' final moments: Beautician seen smiling and hugging friends before Christmas Eve shooting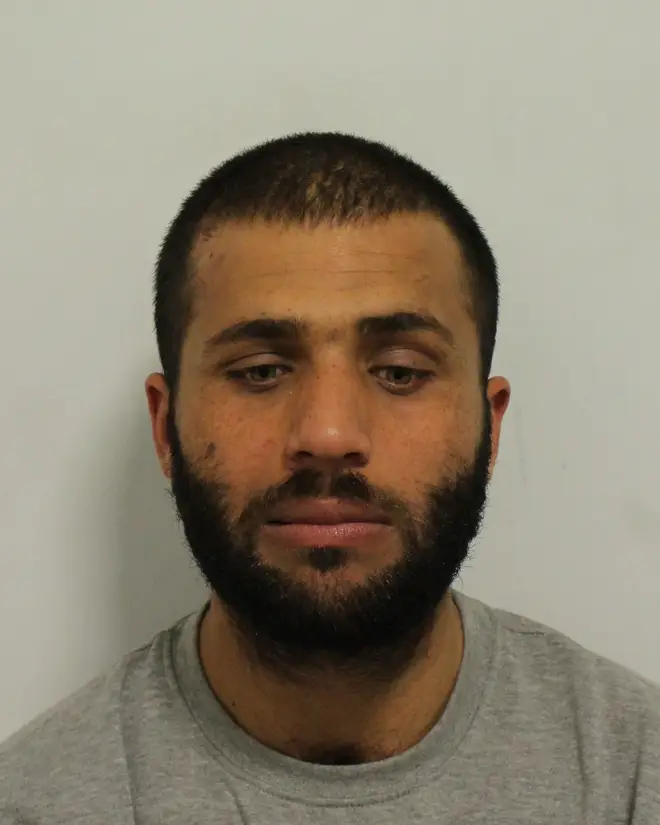 Gulwali Stanekzay.

Picture:
Met Police
Ms Waris later told a court in Stanekzay's trial: "This incident has caused me a lot of distress and had an impact on my emotions and my mental health.
"I have also sustained physical injuries included bruising and swelling to my eyes, nose and lip.
"I had many bruises on my head, neck, shoulder and back. I have had to go to hospital to receive treatment for my physical injuries."
She said she was too afraid to leave the house on her own anymore after the beating.
Her father suffered a black eye and broken tooth.
After the attack, police tracked Stanekzay down through the doorbell and CCTV footage.
Stanekzay was arrested on March 1. He gave no explanation for his actions, and pleaded guilty to assault occasioning actual bodily harm, assault occasioning actual bodily harm and two counts of criminal damage.
He was sentenced to three years and one month in jail, including 24 weeks for breaching a suspended sentence order for a previous assault in December last year.
Stanekzay came to the UK from Afghanistan in 2016 as an unaccompanied minor, the MailOnline reported. He apologised to his victims through his lawyer.
https://www.lbc.co.uk/news/afghan-immigrant-attacks-woman-kicks-door/