Lacey deleted dating apps from her phone a couple of years ago and has never looked back – and not because she met the man of her dreams. The 55-year-old social worker now spends her weekends on the dancefloors of illegal nightclubs in north London's Turnpike Lane, unlicensed venues where people go to let loose. "I meet so many men," she says enthusiastically. She will often go out alone to these clubs where, she says, men outnumber women. "Recently, I met a younger man with an amazing body. It was probably the best sex of my life."
As for her relationship status? "I'm always in a state of flux." Lacey's approach might not suit everyone looking for love, but she is one of a growing number of people rejecting swiping on a screen and taking their dating lives offline.
Dating apps, often referred to as simply "the apps", have become such a ubiquitous part of the modern dating scene that it can be difficult to remember how connections were made before they popped up in the early 2010s. Having evolved out of desktop dating sites like eHarmony and Match.com, which were perhaps unfairly characterised as lonely hearts services for people struggling to make acquaintances in real life, the likes of Tinder, Grindr, Bumble and Hinge have become, for some, the only way to meet people.
But the sand appears to be shifting once again. More than a decade on, users are abandoning their profiles in search of a better way of meeting like‑minded people. The most up-to-date figures show the world's most popular dating app, Tinder, saw its users drop by 5% in 2021, while shares in both Bumble and Match Group, which owns Tinder, have declined steadily over the last couple of years.
It is a problem that seems likely to get worse for those companies, as more than 90% of gen Z feel frustrated with dating apps, according to youth research agency Savanta.
"The apps are algorithmic doom barrels," says Dylan Freeman-Grist, a 29-year-old living in Toronto, Canada. He recently split from a long-term partner and even what he describes as a sense of forboding, "that I'm fated to end up alone", was not enough to drive him back to dating apps. The spam, bots and fake accounts are tough enough to contend with, he says, and that's before all the issues with being assessed for attractiveness based on six pictures and a few lines of text.
"It does not matter how handsome or beautiful or charming you are, there is this underlying tension that you are 10 swipes away from a person that outranks you on the conventional beauty and charisma scale. It's enough to make you feel all the insecurities that you haven't needed to swallow since you were a teenager and a whole ream of new adult ones," he says.
But with the apps being so embedded in the culture of modern dating, where else can single people turn to meet the love of their life, or even have a quick fling?
Nottinghamshire pharmacist Kevin Inglesant is one of many people who have struggled to make connections online. He has tried Bumble, Match, Badoo and Facebook dating, but in nearly three years has only met one person, with whom he had six dates before the relationship ended.
"The vast majority of matches have resulted in no dialogue," says the 38-year-old. "With most of the rest there was a bit of to and fro before being ghosted. It's quite soul-destroying."
The new rules of dating mean approaching strangers in public is more frowned upon than it was previously, though he has found a potentially promising solution. "I came across an ad for the Pear ring on Facebook," he says, referring to a pale green silicone ring that can be worn on any finger as a sign that the wearer is happy to be approached, in what its makers describe as "the world's biggest single social experiment".
"It was about £20, and honestly I haven't seen anyone else wearing one and the only people who have asked me about it were people who already know me, know that I don't generally wear jewellery and were curious. I think I need to wear it more in situations where I'll be meeting new people before I can make a judgment as to how effective this technique is – and wait for the idea to become more widely known as well."
I'd get too many matches, which was overwhelming. Then I'd end up ghosting them all, which I felt really guilty about
Putting a new spin on an old-fashioned approach also appeals to Katy, a 37-year-old who lives in London, works for a charity, and says the apps had made her forget how to flirt. "So I've given myself the challenge of flirting with one person every day, which has been a lot of fun," she says. "It's made me realise that so many people are wrapped up in their phones, and aren't aware of people around them, which is quite sad. I've had some fun interactions, and while it hasn't brought me any dates – yet – that's not the goal. I'm in absolutely no hurry to bring dating apps back into my life."
Many say the apps feel like work and there is a genuine sense of burnout as people struggle to commit to what is essentially hours of admin a week alongside their day jobs and other responsibilities. And even those who have their pick of matches have found themselves having an unenjoyable experience.
"I was getting a torrent of likes – and I absolutely hated it," says Sophie, 33, a London-based writer who used Hinge for more than a year before ditching it. "I'd try not to be too picky based on superficial qualities because I'm simply looking for an interesting or creative person, and that's one thing you can't spot easily on an app, but then I'd get too many matches, which was really overwhelming. I'd end up ghosting them all, which I felt really guilty about."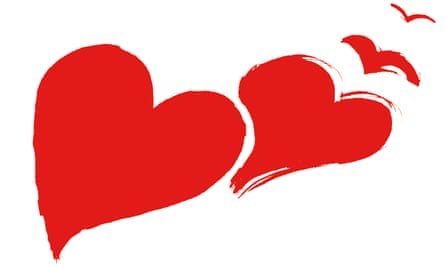 She has tried Tinder ("even worse") and at one point attempted to join Raya, which markets itself as a "private community" of "exciting people", though it is better known as the celebrity dating app. It is where Lily Allen met her husband, the Stranger Things actor David Harbour. Ben Affleck and Matthew Perry have also been Raya users.
"I tried to join that app because I wanted something more exclusive, but it was too exclusive to let me in," she laughs. "After that I just gave up. I'd been clinging for so long to stories of friends who met their significant others on an app and I just had to let it go."
After a "very humbling year" expecting to meet someone organically, she is now taking a bolder approach. "I started asking friends and acquaintances if there's anyone they can set me up with.
When being single comes up in conversation, you naturally want to say, 'It's cool, I'm enjoying my independence, I'm sure I'll meet someone soon,' and it can be excruciating to say, 'Actually I'm really unhappy and I'm desperately trying to meet someone' – but I've learned that's kind of the best thing to do.
"You really have to set some standards – people can be so keen to help that they tend to overestimate how good-looking or interesting their mates are, or they try to suggest the only single person they know, no matter how unsuitable – but it has worked quite well. It's so easy to get an idea of whether you'll click. I've had dates with two people through mutual friends so far, both musicians weirdly, and one of them has some potential."
I connect with people strongly in real life I'd never have selected on a dating app – people are more magic in real life
In a similar way, family might fill that role for Jeevan, a 30-year-old IT worker, who says his Indian parents had offered to set him up when he was younger. He had always declined, but is now reconsidering. "It's not something I wanted to do before, but now I'm finding time has caught up with me a bit and I'm in a position where I do want to meet a partner. I think I'm going to keep trying for a couple more years, and if that doesn't work, I will ask them."
The benefit of meeting someone vouched for is also driving Clare, 38, from Bath, to explore her options, after having signed up to numerous dating apps over the years, only to quit after a few months each time. She always felt uneasy about meeting a person who is completely unknown, beyond a first name and age, which are not always genuine. She says: "It's a bad platform for people with trust issues like myself as I don't like meeting total strangers. You are meeting outside of any community accountability – so people are also generally a bit shitter in their ethics.
"There's also the issue of selection," she adds. "I connect with people strongly in real life I'd never have selected on a dating app. Either they would be too young, too hot, or unattractive on an app. People are so much more magic in real life."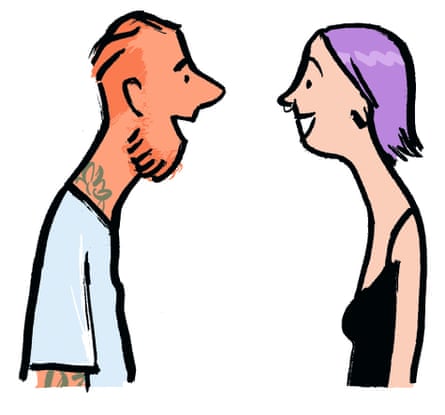 She has done slow dating at Shambala festival, with an emphasis on doing exercises that could help to make emotional connections, including questions like, "What are you most proud of in your life?" and "What's the biggest challenge you've overcome?"
However, her favourite thing was a workshop called The Art of Flirting: "Essentially a workshop full of (mostly) single people having their confidence built up collectively through playful exercises with a fair amount of emotional risk. For example, we had to walk in our most confident, flirtatious manner towards people and note how we felt about it. The big takeaway was how essential risk, self-confidence and not taking it too seriously were – maybe more like dating skills."
She is keen to try more. "My friend mentioned events she went to in London that involved bringing your single friend to take the pressure off." These events, such as Conscious Dating's Bring-a-Friend nights, usually involve bringing another single person of a different gender to ensure the room has an even split, but there are lots of variations.
At meet-ups you meet other cute, single people in real life with no awkward first-date vibes. Just fun chats with new people and wine – perfect
Clare is not alone – the demand for more face-to-face interactions is increasing. Figures from Eventbrite shared with the Guardian show the number of dating or singles events in the UK has doubled since before the start of the pandemic. The event management company attributes this rise to both people wanting more physical connection after lockdown and the growing fatigue with dating apps.
Some events now focus on precise groups, such as black lesbians or divorced Muslim professionals, while others offer a twist, including speed-dating events that revolve around being naked, playing Jenga while drunk, playing video games or bringing your dogs.
Some people prefer something more simple, with fewer expectations. Stef began using the app Meetup, normally used to meet people in a friendly setting usually around a passion or interest, when she first moved to Paris. She has been hit on a few times at meet-ups, "which has been so nice honestly".
"You have the opportunity to meet heaps of other cute, single people in real life with no stuffy or awkward first-date vibes because if you don't click with someone, you can just excuse yourself and chat with someone else," she says. "I sometimes think they must be what 1970s mixers were like. Just lots of fun chats with new people and wine – perfect. I haven't met the love of my life yet, but I feel like I'm very close."
But, for a lot of single people, the problems with the apps run deeper than being time-consuming and fruitless. Political journalist and writer Lucy Webster describes how she faced harassment and unpleasant comments about her disability when using dating apps.
"I'd get a lot of comments about being a wheelchair user, most of which were of the 'Can you have sex?' variety. I would just block them instantly, because what's the point?" says Webster.
She describes how the superficiality of apps encourages ableism, because there are no consequences to unkind or abusive behaviour. "They're not doing it in public and they're not going to get banned for saying they don't want to date a wheelchair user. It just encourages this awful, unacceptable behaviour," she says. "Eventually I just thought, 'What the hell am I doing?'"
But her options outside the apps have been limited, too. Webster went viral in 2021 when she was left in tears after being told by a personal matchmaking service to reconsider joining as people may refuse dates with someone who uses a wheelchair. This meant, that in their words, "achieving good outcomes for full‑time wheelchair user clients can be quite challenging". She says: "I renounced the whole thing and very quickly found my mental health was much better. I haven't thought about getting back on a dating app or dating since, and I'm not really miserable any more."
Many readers got in touch with the Guardian with similar stories about finding contentment away from the pressures of trying to date.
Erica Smart from Banbury gave up dating apps a year ago after spending a decade using them. "I have never regretted this, despite knowing that various friends have met their spouses and long-term partners through them – something that I would still dearly love to have. However, I am at peace with the idea that I may never meet someone. If it happens, great. But if not, I'm also content with that. Having a partner can bring happiness, but also stress," says the 42-year-old.
In fact, there is a surprising sense of optimism among those who have said goodbye to the apps. For Emma Chappell, 42, doing enjoyable, fulfilling activities may lead to a date, even though her choir sessions and nature walks have yet to yield any opportunities. "At least joining things and learning a new skill or having a fun night out is more worthwhile. And you have that thought of, 'You never know.'" She adds: "Life is for living, after all, not sitting behind a screen waiting for life to start."
Some names have been changed
https://www.theguardian.com/lifeandstyle/2023/oct/28/its-quite-soul-destroying-how-we-fell-out-of-love-with-dating-apps