26 September 2023, 07:40 | Updated: 26 September 2023, 08:12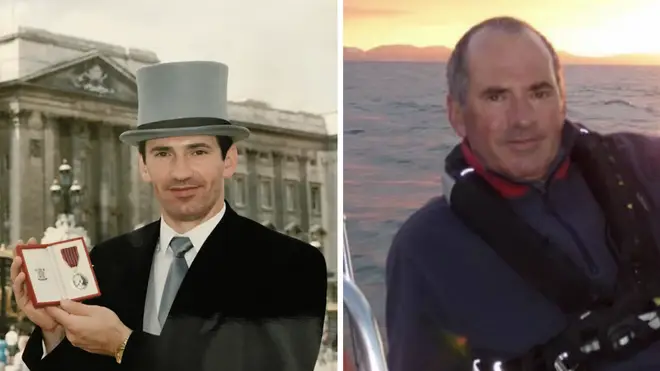 Alan Knapp was wounded while tackling gun-toting robbers.

Picture:
Handout

A former armed police officer who was wounded while tackling gun-toting robbers has backed a protest by cops after a colleague was charged with murder over the death of Chris Kaba.
A contingent of Met armed officers handed back their guns after the murder charge, although many have since relented.
Alan Knapp, a former detective sergeant who was shot while working for the Met unit who investigate major robberies, said he supported the protest.
"You have that split second to make the decision – 'do you discharge your firearm or don't you?'
"Members of the public don't comprehend the pressure you're under.
Read more: Counter-terror cops resume full duties after handing back guns over Chris Kaba charge
Read more: Police don't want to live outside the law, says Met's former 'top marksman' amid rebellion over fatal shooting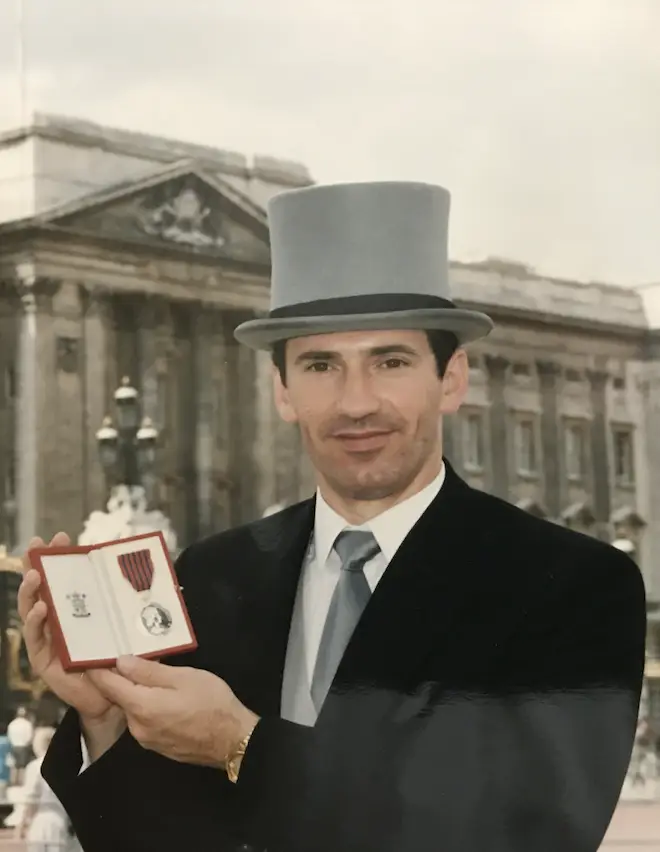 Alan Knapp won the George Medal for gallantry.

Picture:
Handout
"I'm not saying they're above the law, but there has to be more protection for officers in these situations. They're providing a service for the public, and they don't get paid any more."
Mr Knapp was shot through the hand while working for the Flying Squad in 1988. He was responding to an armed robbery in Acton in west London.
"We received some information about a Jamaican yardie, who was a prolific drug dealer and also an armed robber," he said.
Mr Knapp and colleagues monitored the suspect over several months, until one afternoon in December the robber and three accomplices made a move on a local post office.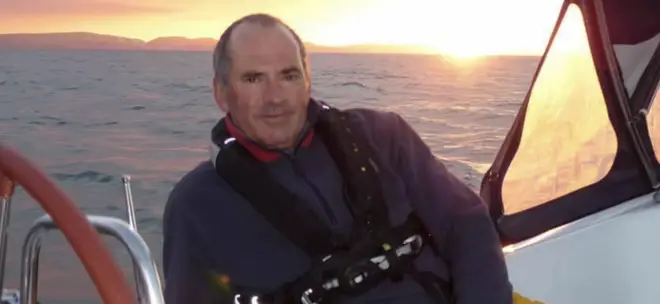 Alan Knapp.

Picture:
Handout
"We were keeping observation on them," he said. "We saw them coming down the footway wearing balaclavas.
"It was just before Christmas and the post office was full of pensioners drawing Christmas money."
The officers were outside when they heard the alarm go off in the post office. The four robbers came out and Mr Knapp and his colleague Steve Thomas shouted 'armed police'.
At this point, Mr Knapp said, the robbers opened fire on them with semi-automatic weapons. He and Mr Thomas had revolvers – much less powerful weapons.
Making matters worse, the two police officers were unable to return fire at first because there were so many passers-by, and they were positioned on the pavement with very little cover to protect themselves from the shooting.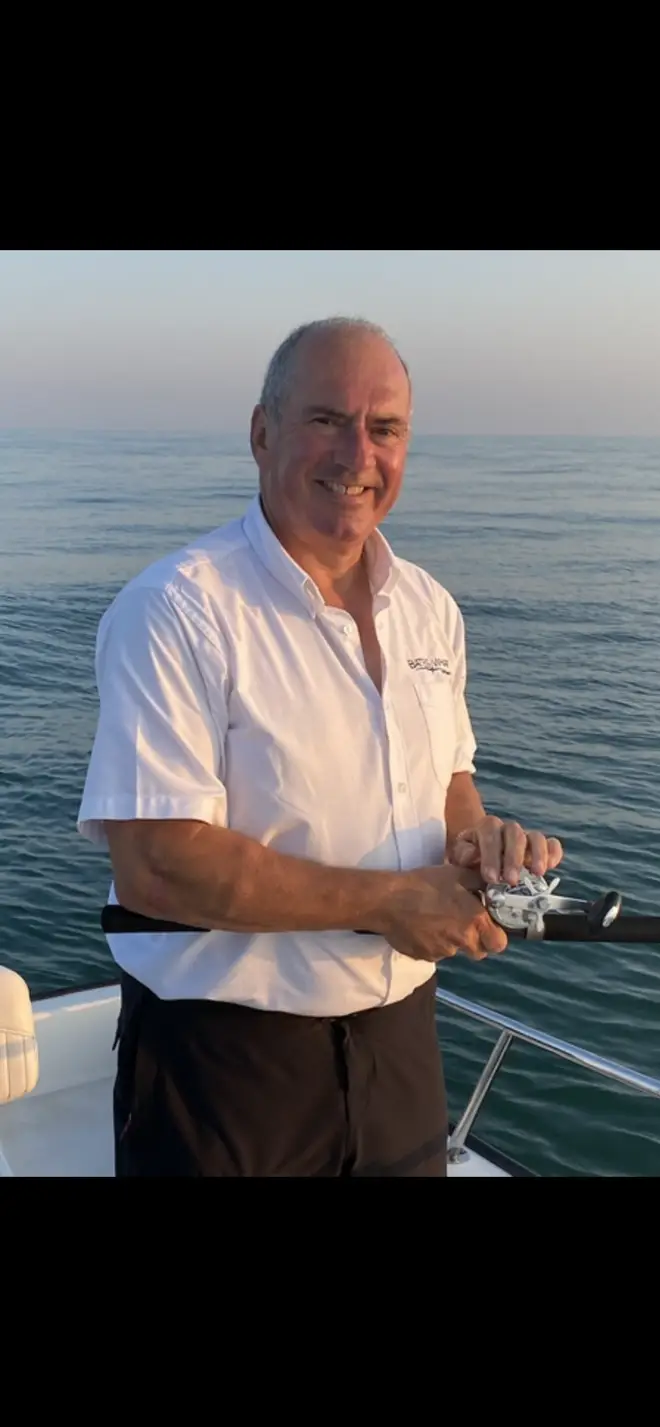 Alan Knapp.

Picture:
Handout
Mr Knapp was hit above the thumb, while his colleague was shot through the hip. They were eventually able to get six rounds off each, hitting the four robbers, three of whom were caught that afternoon. There were no civilian injuries, although a stray bullet did hit a pram.
In a grimly comical twist, Mr Knapp and Mr Thomas later found themselves on trolleys in hospital next to the three armed robbers who were caught. The other robber escaped to Jamaica but was caught when he came back to London and convicted with the help of a schoolboy who found his bloodstained jacket near the scene.
After undergoing successful surgeries for their wounds, Mr Knapp and Mr Thomas returned to service but were suspended pending an investigation into the shootings.
Mr Knapp said: "We were on an open pavement being shot at by criminals. We opened fire to try and defend ourselves. It was a big bewilderment that we'd get suspended.
"The lack of communication by the outside force about the inquiry was disappointing."
Nevertheless, Mr Knapp was soon taking part in another operation to stop a post office robbery in Fulham.
He and Mr Thomas were later given the George Medal for having "displayed conspicuous gallantry and total disregard for their own safety" during the Acton post office raid.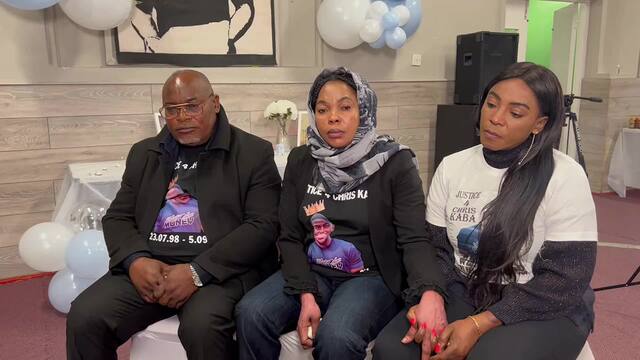 Chris Kaba's parents speak to LBC
"Serving in the Flying Squad was the highlight of my career," he said. He stayed in the Met until 2007, spending the last three years of his 33 in the force working on counter-terrorism after the London bombings.
Mr Kaba, 24, was killed in September last year in Streatham Hill, south London after being shot through an Audi car windscreen.
A Met Police officer appeared in court on Thursday in relation to his death.
The officer accused of his murder is named only as NX121 after a district judge granted an anonymity order.
After the charge was announced, more than 100 officers handed in permits allowing them to carry weapons, prompting the Met to turn to the military for assistance. Counter-terrorism officers later ended their protest.
Home Secretary Suella Braverman gave her public backing to marksmen and women who have to make "split-second decisions" and "mustn't fear ending up in the dock for carrying out their duties".
Met commissioner Sir Mark Rowley said armed officers needed "sufficient legal protection to enable them to do their job".
https://www.lbc.co.uk/news/wounded-armed-police-officer-backs-chris-kaba-protest/