2 July 2023, 14:18 | Updated: 2 July 2023, 14:29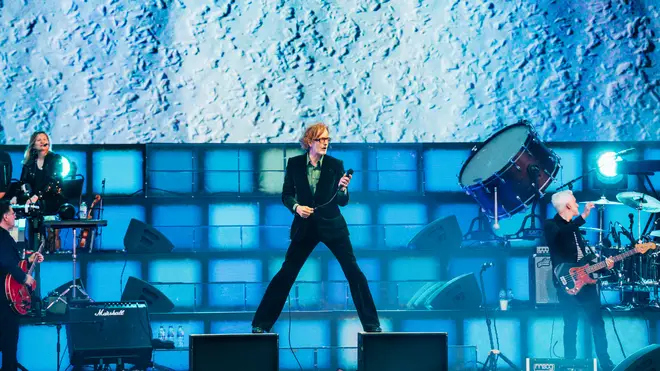 Pulp played all the hits at their Finsbury Park gig.

Picture:
Sarah Louise Bennett
Jarvis Cocker and co played a sparkling and nostalgic set at London's Finsbury Park. Find out what went down and what was on the setlist.
Pulp played a headline show at Finsbury Park this Saturday (1st July), offering up an 17-track set of their greatest hits.
After hosting a line-up of support acts, which included the likes of Baxter Dury and Wet Leg, Jarvis Cocker and co took to the stage at the north London park, kicking things off with Different Class album track I Spy.
Not wasting any time, the Britpop legends launched into an epic rendition of Disco 2000, prompting the first mass-singalong of the night, before playing Mis-Shapes, which Jarvis dedicated to the LGBTQ+ community on Pride weekend.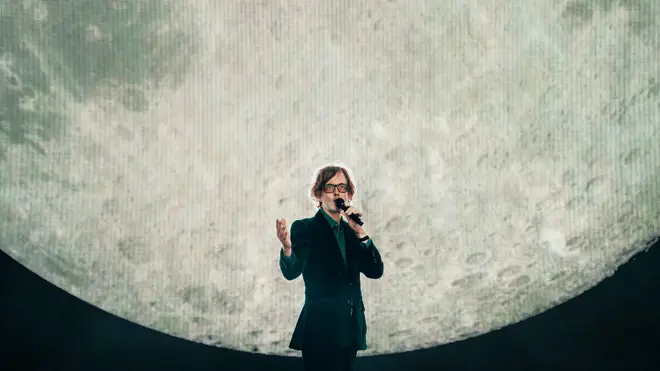 Pulp's Jarvis Cocker at their Finsbury Park gig.

Picture:
Sarah Louise Bennett
Jarvis was the ultimate frontman; never missing a beat, owning the stage and showing off his customary moves, while keeping the crowd involved every step of the way.
Highlights included the entire string section donning rave gear for the band's rendition of Sorted for E's and Wizz, followed by transcendent versions of Do You Remember The First Time? and Babies.
By the time they played the intro to Common People, the show had escalated into a full-blown karaoke session, with crowds holding their hands aloft in the air singing every word.
Then, coming out for a second encore, Jarvis treated the crowds to an energetic version of Razzmatazz, before the band returned for a final bow.
It's easy to be cynical about band reunion tours and reduce them to money-making exercises, but Jarvis Cocker and co proved why they're still so important. Apart from the fact they've given younger fans a chance to see them live, Pulp are aging like fine wine, using their experience and wisdom to bring even more passion and drama to their sets.
The string section, the staging, ticker tape, confetti and songs that have stood the test of time worked alongside Jarvis Cocker's showmanship to create one of the most memorable nights out of the year packed with heaps of nostalgia.
Pulp at Finsbury Park were quite simply a Different Class.
READ MORE: How Pulp got into tabloid trouble over Sorted For E's & Wizz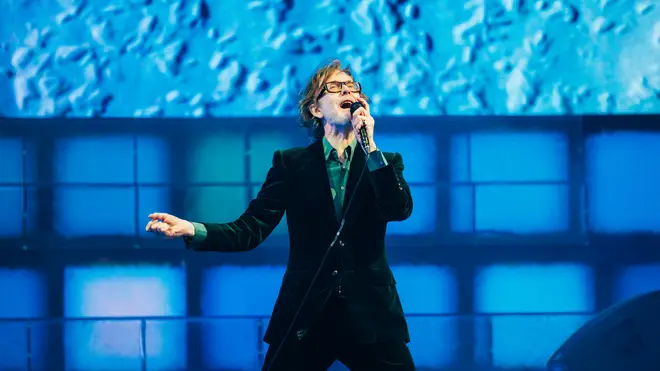 Pulp's Jarvis Cocker at London's Finsbury Park.

Picture:
Sarah Louise Bennett
Short but sweet, Pulp's setlist was beautifully paced, with the band
Pulp's setlist at London's Finsbury Park on Saturday 1st July:
1. I Spy
2. Disco 2000
3. Mis-Shapes (Dedicated to the LGBTQIA+ community on Pride )
4. Something Changed (Dedicated to the late Steve Mackey)
5. Pink Glove
6. Weeds
7. Weeds II (The Origin of the Species)
8. F.E.E.L.I.N.G.C.A.L.L.E.D.L.O.V.E.
9. Sorted for E's & Wizz
10. This Is Hardcore
11. Do You Remember the First Time?
12. Babies
13. Sunrise
Encore:
14. Like a Friend
15. Underwear
16, Common People (With band introductions)
Encore 2:
17. Razzmatazz
READ MORE: QUIZ: Which Britpop band are you?
https://www.radiox.co.uk/artists/pulp/london-finsbury-park-setlist-1-july-dazzling-show-review/