7 June 2023, 19:05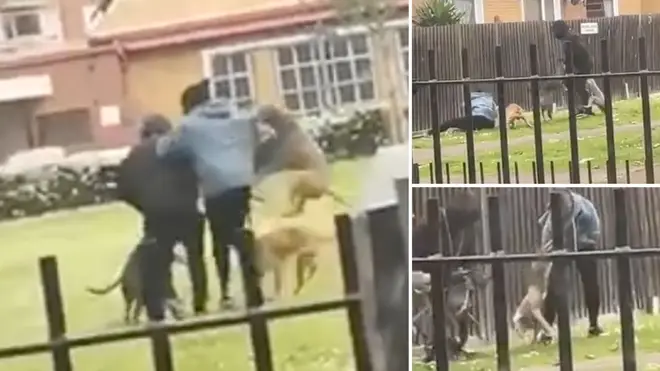 A woman has been attacked by three dogs in East London.

Picture:
Social media
East London residents have been left terrified after three dogs attacked a woman in a green space between flats.
A witness has recorded the moment one of the large dogs jumps at her, bouncing up to shoulder height before she flees.
A person in a hoody appears to try and restrain the animals, but two chase the woman to a fence.
She falls to the ground and screams out as the dogs surround her and continue to jump at her.
At one point, a dog appears to bite down towards her lower back and she yells out.
Listen and subscribe to Unprecedented: Inside Downing Street on Global Player
One then drags her by the arm and she falls to the ground again, with one dog refusing to let go and seemingly dragging her as she screams.
The person in the hoody holds back two but a third then grabs her arm as she tries to throw it off. The person then tries to grab the third dog but the woman is again leapt at.
Read more: Barking dogs alert owners as blaze rips through house in Essex in early hours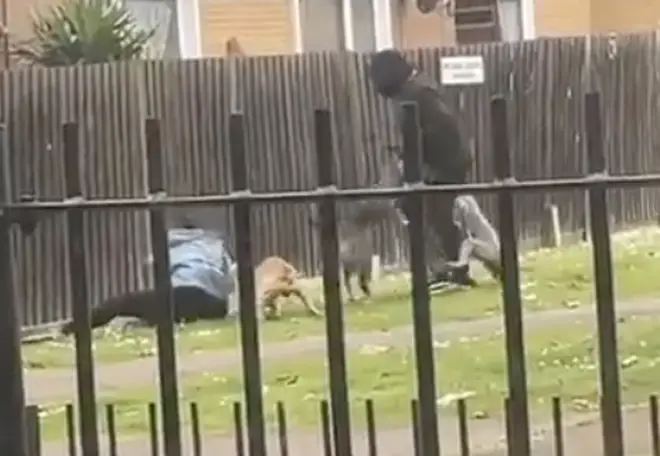 Footage has shocked residents.

Picture:
Social media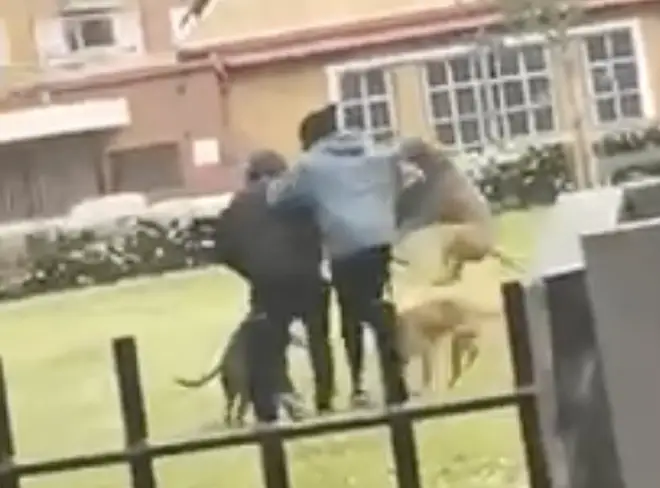 The attack has terrified locals.

Picture:
Social media
The shocking 51-second footage has been sent to LBC, but it was unclear whether the woman knew the person in the hoody and the dogs.
Footage was shared to a local residents' WhatsApp group in Stepney.
Read more: Police seize 15 'American Bully XL dogs' and arrest woman after father, 37, mauled to death in Leigh
LBC has been told that the attack happened earlier on Wednesday morning.
LBC was told residents believe the woman could have been a jogger in the park and "the owner must be a local for him to walk his three dogs in this park but locals are very scared and concerned".
The Met was contacted by LBC and said it was aware of the video but did not believe it had been reported to police apart from the tweet being flagged.
https://www.lbc.co.uk/news/woman-attacked-dogs-east-london/