The sale set a world record for an Indian and Islamic object.
A "spectacular" sword taken from an Indian ruler by British troops in the 18th century has sold at auction for £14 million.
The weapon belonged to Tipu Sultan, who was the ruler of Mysore, a city in India's southwestern Karnataka state, after succeeding his father in 1782.
A gold-koftgari-hilted steel sword, it was seized by British troops after they took his royal stronghold at Seringapatam in 1799, during the fourth Mysore War.
The item sold for £14 million at Bonhams auction house on Tuesday (May 23), having been initially priced at between £1.5m and £2m.
Bonhams CEO Bruno Vinciguerra said: "This is one of the most astonishing objects Bonhams has had the privilege of bringing to auction. It is a stupendous price for a stupendous piece. I am so thrilled for our teams that worked so hard to deliver this result."
The weapon was known as the 'Bedchamber Sword' as it was retrieved from the ruler's bedchamber where it lay within arm's reach at Mysore's Lion Palace.
The blade, inscribed with 'The Sword of the Ruler', was manufactured by Mughal swordsmiths following the model of German blades introduced to India in the 16th century.
It was presented by troops to the attack's commanding officer, Scottish Major David Baird. An inscription was added to the blade by the army to mark the gift 'as a token of their high esteem of his courage and conduct in the assault which he commanded and in which Tipu Sultan was slain'.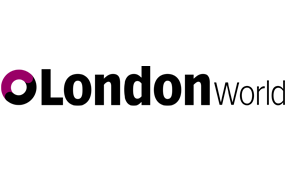 Tipu Sultan's fabled bedchamber sword, which sold for £14 million at Bonhams Islamic and Indian Art sale. (Photo by Bonhams)
Head of Islamic and Indian Art and auctioneer at Bonhams Oliver White said: "This spectacular sword is the greatest of all the weapons linked to Tipu Sultan still in private hands. Its close personal association with the sultan, its impeccable provenance traceable to the very day it was captured, and the outstanding craftsmanship that went into its manufacture make it unique and highly desirable."
https://www.londonworld.com/news/astonishing-sword-sells-for-ps14m-at-london-auction-4160548