For when you can't wait until you get to the bar to enjoy well-made serves, these pre-mixed and RTD cocktails are the answer. But which cans, bottles and pouches came out on top in our blind-tasting competition?
As demand for RTDs and pre-mixed cocktails grows, as does the variety of what is available
An expert team of judges gathered at the Ibis Styles in London's Southwark to bestow medals on products made with a base of vodka, gin, rum, Tequila, and whisky.
The first panel was chaired by Melita Kiely, editor of The Spirits Business and chair of The Global Spirits Masters Competitions. She was joined by: Elise Craft, co-host of Whisky Squad; Emilia Wrelton, bar manager at Electric House private members club in London; and Marko Stanar, head bartender at Annabel's in London.
The second panel was formed of: Angelo Sparvoli, head bartender at St James Bar at the Sofitel St James hotel in London; Dimple Athavia, founder of All Things Drinks; and Nicola Carruthers, deputy editor of The Spirits Business, who chaired the panel.
Panel three comprised: Sarah Miller, founder of the Gin A Ding Ding blog; Stephen Kennard of SMJK Consulting; and Anthony Callegari, head of bars at the London Edition.
Matt Chambers, co-founder of the Whisky for Everyone blog and the North London Whisky Club, chaired the fourth panel. His team included: Sara Jane Eichler, founder of the Negroni Club UK; and Herchelle Perez Terrado, director of Drinks Partnership.
Keep reading to find out which products came out on top.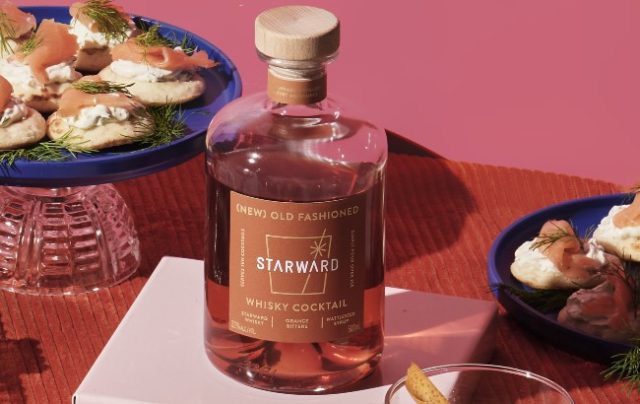 Found in the Whisky-Based flight, Starward's (New) Old Fashioned not only took home a Master medal, but also was named Taste Master of the competition.
Described as an "excellent Old Fashioned – delicious and sweet" with "great body and length", the Starward (New) Old Fashioned is crafted with whisky that was fully matured in red wine casks, offering notes of red berries and orchard fruits. The brand has used Australian wattle seed bitters to balance the whisky's sweetness to give a modern take on the classic.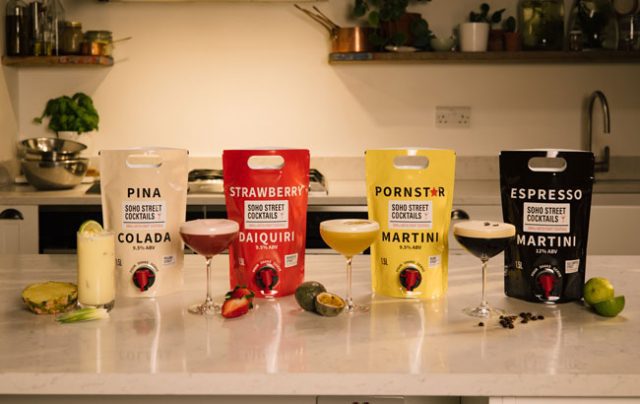 Piña Coladas aren't just for the summer, and with Soho Street Cocktails portable 1.5-litre bags, they're not just for the beach, either.
This portable blend of coconut milk, pineapple juice and Caribbean rum is ready to pour, shake and serve. It clocks in at 9.5% ABV, and each bag provides 10 servings, so you can cater for the masses. A worthy Gold medal winner, and the perfect plus one to your next party.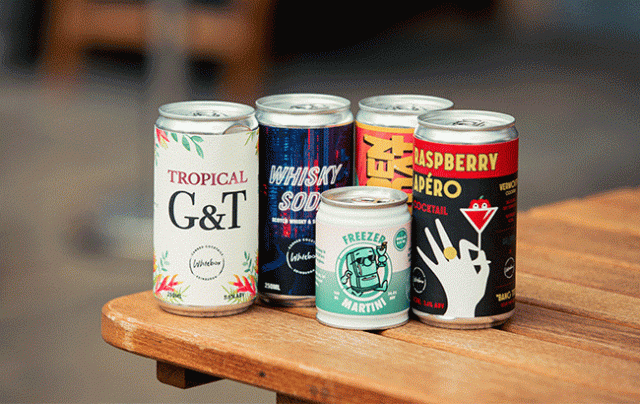 For when you don't have enough space to keep a whole bottle of gin in the freezer, but the mood for an ice-cold Martini could strike any moment, these dinky Master medal-winning ready-to-crack cans are the answer.
Praised by our judges for being "clean and smooth" with some "subtle sweetness" and a hint of olive, this silky and viscous RTD Martini is made with Porters Gin, dry vermouth and lemon zest. Clocking in at 34.3% ABV, all you need is your favourite coupe and you're ready to roll.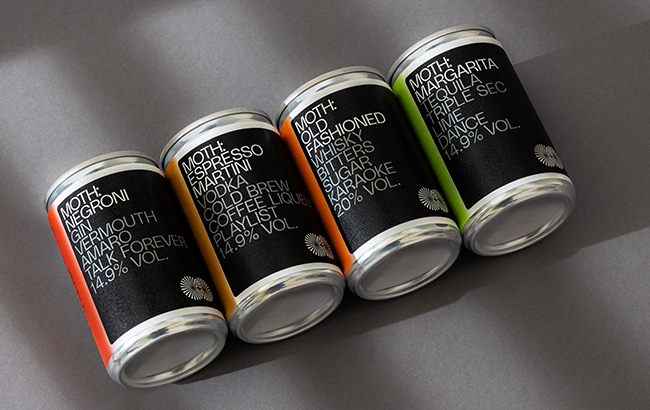 The round of gin-based RTDs wasn't short of entries this year, with many worthy medal winners, including this punchy and floral canned Negroni from Moth.
This 125ml serve packs a punch at 14.9% ABV, made with a combination of gin, vermouth and amaro. It was described as having bitter herbal and orange notes by the judges – the perfect can to have on hand if you're throwing a dinner party and don't have time to juggle cooking and mixology.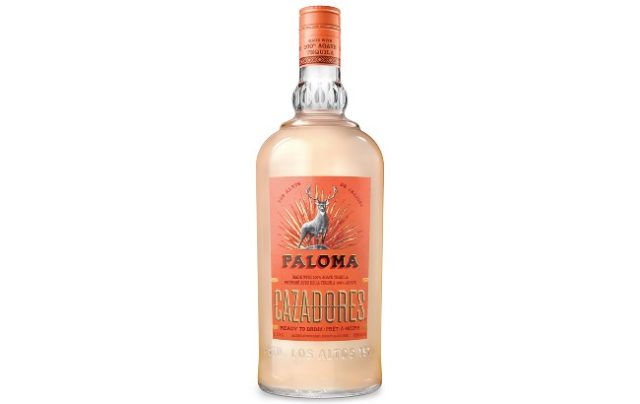 The Paloma gave the Margarita a run for its money this summer as being the go-to Tequila-based cocktail for a citrussy sesh, and the Cazadores Paloma added to the hype.
Made with 100% blue agave, Tequila Cazadores and grapefruit soda, our judges bestowed a Master medal on this 5.9% ABV RTD for its "nice sourness and slight bitter notes from the grapefruit on the palate". The Tequila was also lauded for being "really well-balanced."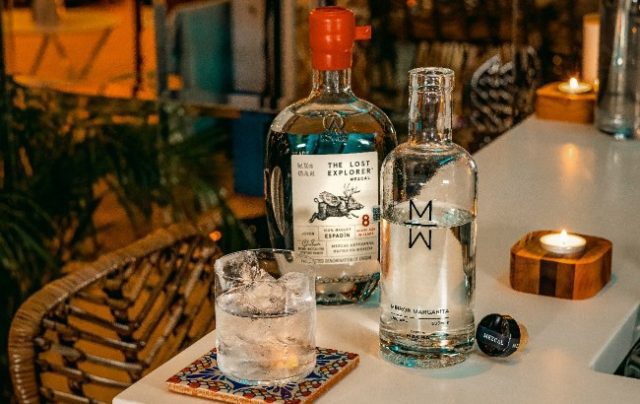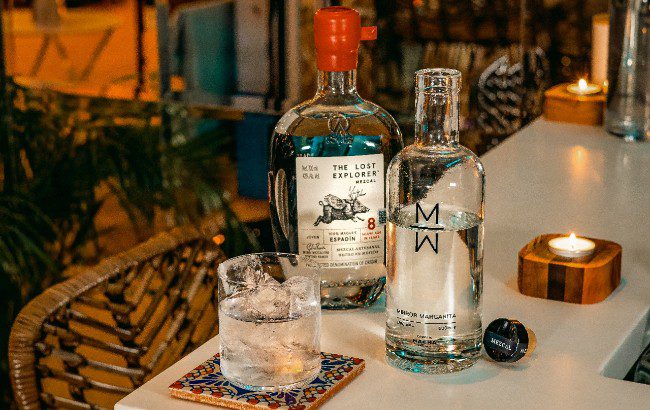 the Lost Explorer Espadin is used in the mezcal iteration of Deano Moncrieffe's signature Mirror Margarita
Both entries from the Mirror Margarita brand took home Gold medals at this year's blind tasting, with the mezcal iteration offering a "wonderful smoky nose", with "salt and lime" on the palate, according to our judges.
It was made with The Lost Explorer Espadín Mezcal, cane syrup, kaffir lime, eucalyptus and a touch of salt to finish, while its Tequila-based sibling is created using Patrón Silver Tequila for a clean, crisp and citrus-laced base, along with a blend of mixed grapefruit essences and malic acid.
Created by Deano Moncrieffe, these crystal clear twists on the classic Margarita offer five servings per 500ml bottle, and both are offered at 16% ABV.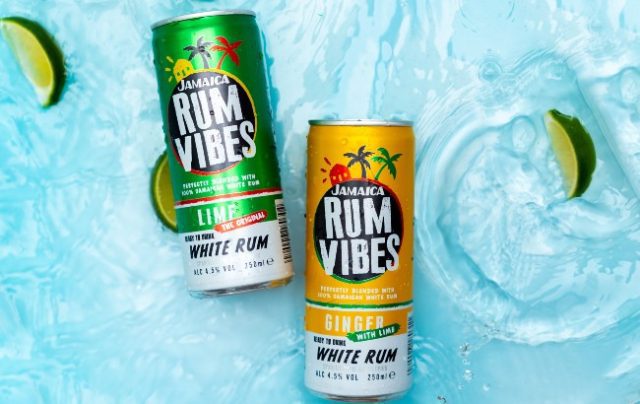 This "delicious and refreshing" RTD took home a Gold medal in our blind tastings. Blended with 100% authentic Jamaican white rum and canned at 4.5% ABV, it contains no artificial sweeteners, flavours, colours or added preservatives.
Launched by an ex-London bus driver, Jamaica Rum Vibes is the perfect can for when you're looking for something easy-going and sparkling, and it can be found in selected Co-op supermarkets across the UK for £2.20 (US$2.66) per can.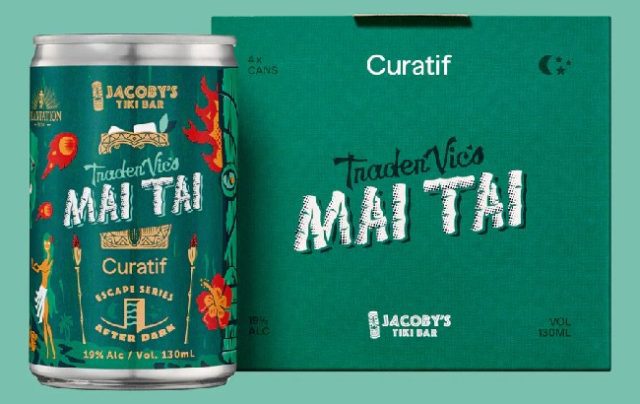 One of two Master winning rum-based RTDs for the Curatif brand was Jacoby's Trader Vic's Mai Tai.
Developed in collaboration with Jacoby's Tiki Bar in Sydney, Australia, Eichler enjoyed its "wonderful dark fruity rum notes on the nose, rich orangey caramel notes with tangy pineapple and warm sweet backing spice".
It was made with a blend of aged and un-aged rums, Pierre Ferrand Dry Curacao, Australian limes, Crawley's Orgeat syrup and Angostura bitters.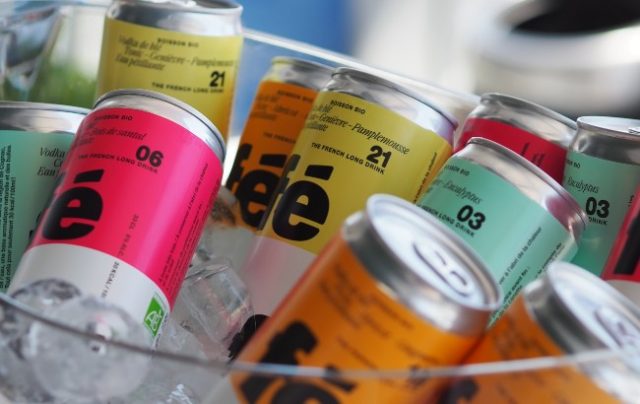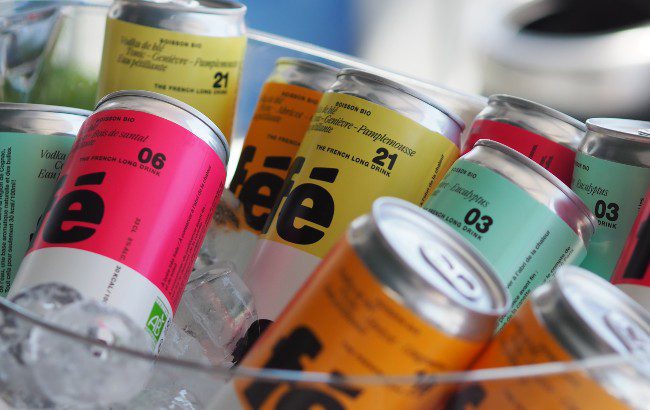 From the team behind one of Paris' coolest speakeasies comes Féfé, the RTD brand that champions French spirits. In this Apple Sour, which offers "funky ripe apple on the nose, with fermented orchard fruits mingling with crisp apple", the brand has used Calvados to create a worthy Gold medal winner.
The spirit has been paired with a touch of acidity and some freshness of rose and cucumber to create a sour cocktail inspired by the famous Jardin du Faubourg cocktail served at the Syndicat in 2016.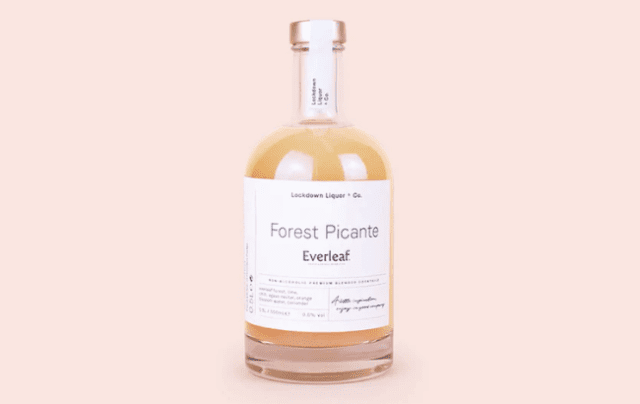 For when you want the fire but not the hit of booze, this Gold medal-winning RTD ticks all the boxes. 
The "spicy and flavourful" Forest Picante was blended in collaboration with non-alcoholic apéritif, Everleaf. It features the brand's Forest expression, along with lime, chilli, agave nectar, orange blossom water and coriander, which results in a heady non-alcoholic cocktail with great flavour, depth and balance.
It is recommended poured over ice in a rocks glass, with the top end of a chilli pepper stem placed upwards for garnish.
https://news.google.com/__i/rss/rd/articles/CBMiSGh0dHBzOi8vd3d3LnRoZXNwaXJpdHNidXNpbmVzcy5jb20vMjAyMi8xMS90ZW4tYXdhcmQtd2lubmluZy1ydGQtc2VydmVzL9IBAA?oc=5