V&A East is bringing museum objects into London schools for the first time in the V&A's history, through a new programme to improve arts opportunities for young people.
This 'V&A East in Schools' initiative is a community engagement project forerunning the opening of the V&A East site in 2024.
The upcoming venue in Stratford's Queen Elizabeth Olympic Park will consist of the museum and a second site called the Storehouse, which will focus on exhibitions about curating and conservation.
Currently the V&A East sessions in East London schools teach about museum sector careers, the stories behind the objects, and how to record, photograph and pack museum items.
Gus Casely-Hayford, V&A East's director, said: "The objects chosen to be taken into schools all have unique and complex stories from around the world and from different moments in history."
The select collection of objects on tour includes a West African cast gold badge from 370-1874 and a 'Free Zulu' pendant designed by Kenny Zulu Whitmore and made by inmates in Louisiana State Penitentiary in 2014.
Another fascinating artefact is a 17th-century Silver Scent Pomander, historically worn during times of pandemic to protect wearers from disease.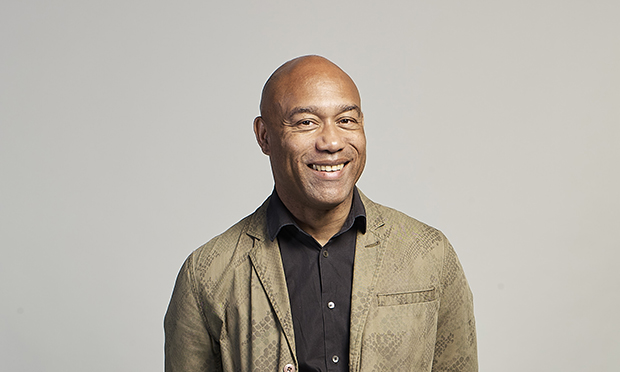 Casely-Hayford said: "Objects are glorious. I have spent my life dedicated to promoting and protecting them, but they are always made richer when animated by people's love and passion.
"We want to share our love for what we do, and for what is coming in our two new sites, so that local young people feel a part of V&A East and be among some of our first ever visitors when we open in 2024.
"Students will have the unique experience to engage with museum objects up close and have their voices heard as we discuss the rich global stories behind the objects."
At the moment, the four Olympic boroughs of Hackney, Newham, Tower Hamlets and Waltham Forest are eligible for the sessions, but the V&A hopes to expand to cover all of London.
Upcoming visits include Leyton Sixth Form College and Little Ilford School. The schools can choose from assembly talks, classroom handling sessions, and careers and skills workshops for their GCSE or A-level students and Continuing Professional Development (CPD) for teachers.
A spokesperson from Mossbourne Riverside Academy said: "It was very insightful and engaging. The students really responded to not only seeing the artefacts up close, but the stories behind them which were diverse and fascinating.
"The workshop was a nice extension of the talk. Students learnt what it meant to be a curator, and drew their own meaningful objects they wanted to add to a museum."
Sarah Green, V&A East's community engagement and outreach lead, said: "East London is one of the most vibrant and creative areas of the UK, with around 45,000 of 1.2 million residents working in the areas' thriving creative industries. However, the boroughs' diversity is not reflected in the workforce.
"We are working with our communities to address this inequity. We want to use the collection to spark change, innovation, and creativity for the future."
The upcoming V&A East site will continue educating people about the museum's behind-the-scenes processes.
One of the two buildings in the site, the Storehouse, will have a unique purpose to teach visitors about curating, restoration and the process of choosing and collecting objects for museums, through displays, self-guided tours, workshops, performances and screenings.
https://news.google.com/__i/rss/rd/articles/CBMiZGh0dHBzOi8vd3d3LmhhY2tuZXljaXRpemVuLmNvLnVrLzIwMjIvMTEvMjIvdmEtZWFzdC1tdXNldW0tYXJ0ZWZhY3RzLWVhc3QtbG9uZG9uLXNjaG9vbHMtZmlyc3QtdGltZS_SAQA?oc=5