Renowned American horse trainer Monty Roberts has shared the story of how the Queen went into bat for him against a legion of doubters dismissing his gentler horse raising technique.
He speaks of how working with Ronald Reagan led to the Queen hearing about his "horse whisperer" training method and eventually to him riding around Windsor Castle with the monarch in the beginning of a long friendship.
"How did it feel to work for Queen Elizabeth? How does the best thing in your life feel?" he says with great enthusiasm, after mishearing the question.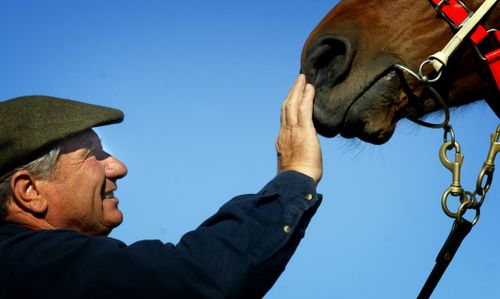 "It's just unbelievable what God did to pull us together and bring us into a friendship that started in 1989 and proceeded on till the loss of her majesty recently.
"COVID bit into our last months of our existence, but wow, what an advantage I had over everybody in the world when I was working with horses for her majesty. It became the centre of my work."
Nobody in the UK believed he could get a horse to accept its first saddle and rider within half an hour, rather than weeks.
But he tells the BBC the Queen insisted on finding out for sure.
https://www.9news.com.au/national/australia-breaking-news-today-live-queen-elizabeth-ii-king-charles-iii-updates-latest-headlines/92e62e8a-fd45-4cea-b00a-91b8eeaeee0c