Major incident declared in London following surge in fires
The London fire brigade has declared a major incident in response to a huge surge in fires across the capital today, mayor of London Sadiq Khan has tweeted.
He writes: "This is critical. London Fire is under immense pressure. Please be safe."
Khan added that he is in touch with the commissioner and will share further updates when these are available.
NEW: London Fire Brigade has just declared a Major Incident in response to a huge surge in fires across the capital today.
This is critical: @LondonFire is under immense pressure. Please be safe.
I'm in touch with the Commissioner and will share updates when I have them.
— Mayor of London, Sadiq Khan (@MayorofLondon) July 19, 2022
In a separate tweet, Khan outlines how to avoid fires, including avoiding barbecuing on grass or balconies, leaving broken bottles or glass on grass (it can start fires), disposing of cigarettes safely and reporting fires as soon as they are seen.
Remember:
⚠️ Don't BBQ on grass or balconies
⚠️ Don't leave broken bottles or glass on the grass (it can start fires)
⚠️ Dispose of cigarettes safely
⚠️ Report a fire as soon as you see one
Don't take risks. Stay safe in the heat.
— Mayor of London, Sadiq Khan (@MayorofLondon) July 19, 2022
Updated at 10.18 EDT
Key events:
Show key events only
Please turn on JavaScript to use this feature
The fire in Wembley, north-west London, has been brought under control.
Dave Swallow, of Hereford and Worcestershire fire brigade, is part of a group of nearly 50 wildfire tactical advisers spread out across the UK.
He said: "We can be requested when needed to provide advice and support either remotely or on the ground.
"We've been aware that today and yesterday particularly could be potentially very difficult days, so there's a lot of background work that goes into that to make sure we are fully briefed on things like the wind direction and what the humidity is going to be like.
"They greatly affect fire spread and how it's going to develop as well."
Updated at 15.08 EDT
Nicola Davis
Experts have warned that heatwaves can affect mood and mental health, urging people to practice self-compassion and take care with medications.
"Extremely hot temperatures can affect our mood," said Stephen Buckley, the head of information at the mental health charity Mind. "For example, you may be struggling with sleeping difficulties at the moment or finding it challenging to build physical activity or exercise into your day – both of which can affect our mental health."
Buckley added that heatwaves may also make people more anxious about the climate emergency.
"Concerns about the climate can have a big impact on our wellbeing, so try to be kind to yourself if you're finding things difficult. If possible, adjust your daily routine to prioritise your mental and physical health, and remember it's OK not to be as productive as usual," he added, noting that where reasonable, employers should offer flexibility around working hours, responsibilities, and place of work.
Buckley said it was also important to consider the interaction between heat and medications.
"Some psychiatric medications, including some antipsychotics, and in rare cases some antidepressants, may increase our sensitivity to sunlight," he said.
"This can also happen if you take St John's wort. Some antidepressants can cause us to sweat more or to experience muscle weakness, so it's important to take extra care to protect ourselves and stay hydrated in this hot and sunny weather."
Updated at 15.03 EDT
At least 34 sites today exceeded the UK's previous national record of 38.7C (101.6F), the Met Office has said.
Updated at 14.49 EDT
Janet Hickey, from Wennington, who has terminal pancreatic cancer, said she was forced to leave all her cancer drugs behind as people were evacuated.
"I've got all my cancer drugs in the fridge," said Hickey, 70.
Her husband, Patrick Hickey, 71, said: "We had to leave everything. We're hoping against hope that our house is still there."
Janet Hickey said they felt "devastated": "We've been living there 50 years. I'm terminally ill so it's not great to lose all that. I'm also an artist and all my paintings are there."
Updated at 14.42 EDT
A rescue centre has been set up at the Wennington Premier Inn for residents who have been evacuated.
Riminta Maceikaite, 38, and her son Nikas Janulevicius, 13, said their neighbours' homes had burned down but as far as they could see from aerial shots on TV, their house was still standing.
Maceikaite said they were "very anxious" about their home, adding: "When you look on a camera, when it shows you from the sky, it just freaks you out."
Nikas said: "Our house is on the news and it's the only house that hasn't been burned so far.
"Asked if they had seen or spoken to other residents, he said: 'I saw my neighbour – he was OK; he was helping to put out the fires.'"
The pair have been trying to find their pet dog and cat after fleeing their home.
Updated at 14.27 EDT
A group of people were standing by a roundabout off the A13 with horses on leads as the fire in Wennington spread.
Lizzie Pittman, from Aveley in Essex, who works at some stables by the roundabout, said she was looking after five horses who had been removed from their stables in Wennington, which had burnt down.
She told the PA news agency: "This is your worst nightmare. You can see it getting closer and closer. People are losing their houses but that's bricks and mortar. People are losing their livestock."
Local residents could also be heard talking to firefighters about removing other livestock from the path of the fire, with one man directing a horse trailer to pick up some pigs.
Sam Jones
Few stereotypes irk Spaniards quite as much as the ridiculous anglosajón idea that the country takes to its collective couch every afternoon for a three-hour siesta.
Unlike the UK, however, Spain does pride itself on knowing how to cope with the heat, especially in Madrid and farther south. People know when to walk in the shade, when to keep the persianas (roller shutters) down, and when to raise and lower the toldos (awnings) to keep the sun's rays from boring into flats and houses.
They also know that the long lunch break, between 2pm and 5pm, was originally intended to spare agricultural workers the worst of the furnace heat of July and August, and that an alfresco dinner is a far more pleasant proposition at 10pm or 11pm than at 6pm or 7pm.
Updated at 14.20 EDT
The London fire brigade is continuing to bring the flames in Wellington, east London, under control.
Updated at 14.18 EDT
Nine of the UK's 12 hottest days on record since 1884 have occurred within the last two decades.
Tuesday's provisional record high at Coningsby in Lincolnshire of 40.3C means that four of the top five hottest days have taken place between 2019 and 2022.
Only one of the top 12 hottest days took place before 1990.
Here is a list of the top 12 hottest UK days on record according to the Met Office.
1. 19 July 2022, Coningsby in Lincolnshire: 40.3C (provisional)
2. 25 July 2019, Cambridge Botanic Gardens: 38.7C
3. 10 August 2003, Faversham in Kent: 38.5C
4. 18 July 2022, Santon Downham in Suffolk: 38.1C
5. 31 July 2020, Heathrow Airport in London: 37.8C
6. 3 August 1990, Cheltenham in Gloucestershire: 37.1C
7. 1 July 2015, Heathrow Airport in London: 36.7C
8. 9 August 1911, Raunds in Northamptonshire: 36.7C
9. 2 August 1990, Worcester in Worcestershire: 36.6C
10. 19 July 2006, Wisley in Surrey: 36.5C
=11. 7 August 2020, Kew Gardens & Heathrow Airport in London: 36.4C
=11. 6 August 2003, Gravesend in Kent, 36.4C
Updated at 14.01 EDT
Ed Miliband, Labour's shadow secretary of state for climate change, said that extreme hot weather like this will become the "new normal" under climate change.
He also warned that the Conservative government has failed to prepare the UK for this type of weather.
"Reports of fires across the country are deeply distressing. We must do everything we can to support the families and communities affected. I urge everyone to stay safe and salute the courage of our fire services," he said.
"The frightening truth is that in time we will come to see today not as the hottest summer ever but the new normal. Britain is in no way prepared for this new reality because of years of neglect by this government.
"And while Britain boils, the Conservative leadership candidates engage in fantasy climate denial that will lead to higher energy bills, damage our security, and leaves the burden of extreme weather events to future generations. Britain needs a fresh start.
"Labour will put tackling the climate emergency at the centre of our offer to the British people, in order to create millions of good jobs in the UK's industrial heartlands, bring down energy bills with home-grown clean power, and protect our children and grandchildren."
Updated at 13.49 EDT
A fire ripped through a coastal park at Wild Ken Hill in Norfolk with wildlife feared to have died.
Unfortunately we have a bad fire in the coastal park at Wild Ken Hill. Too early to say how bad the damage is, but certainly much wildlife lost. Climate change is here and we need a massive acceleration in our efforts against it. pic.twitter.com/7folvCzYPF
— Dominic Buscall (@WildKenHill) July 19, 2022
Updated at 14.26 EDT
Firefighters have described blazes tearing through homes and buildings in London as "absolute hell" with residents evacuated, people taken to hospital and a major incident declared.
Residents were evacuated from their homes in the village of Wennington, east London, on Tuesday afternoon, where black smoke billowed into the air, while flames destroyed buildings and ravaged nearby fields.
A firefighter at the scene, asked by the PA news agency what conditions were like, replied: "absolute hell".
Two people were also taken to hospital suffering smoke inhalation following a fire in Dagenham.
Jonathan Smith, assistant commissioner at London Fire Brigade, told Sky News many of the fires are spread over wide areas and began because the ground is "tinderbox dry".
Updated at 13.53 EDT
Network Rail has said it has about an extra 9km of track due to expansion in the unprecendented temperatures.
(7/15)
😲 In fact, we expect today's temperatures to expand each kilometre of rail by 30cm.
We have about 30,000km of rail on a normal day but the network is 9km longer today! pic.twitter.com/qnjcVdskoA
— Network Rail (@networkrail) July 19, 2022
Updated at 13.34 EDT
Greater Manchester Police is appealing for information about fires suspected to have been started deliberately.

Superintendent Phil Hutchinson, of GMP's Oldham district, said in recent days there have been a number of fires on the moorland behind at Dovestones Reservoir.
He added: "Following extensive enquiries by Greater Manchester Fire and Rescue Service and officers from GMP Oldham's CID, it is believed that at least four of these fires have been started deliberately.
"First and foremost, I would like to publicly reassure members of the public and warn offenders that we are following every line of enquiry to identify those responsible and being them to face justice.
"This is being treated as arson which, following conviction, can result in a lengthy prison sentence.
"Though extensive enquiries are ongoing in partnership with other agencies, I would like to use this opportunity to appeal to members of the public for information – particularly anyone who has seen anything suspicious or has mobile phone, dash or helmet cam footage which may assist us.
"In the coming days and week, particularly during the heatwave, members of the public who frequent at Dovestones are asked to report anyone they suspect of igniting any kind of flame in the area."
Updated at 13.30 EDT
The day so far
Geneva Abdul
It's been a busy day of record-breaking temperatures, fires, travel chaos and warnings from climate scientists that this is only the beginning of several decades of extreme temperatures, even if we keep reducing emissions.
Here are the day's main events:
Met Office data showed that the UK had its first ever day of temperatures over 40C, with Heathrow recording 40.2C at 12.50pm. This followed the hottest ever night recorded, with temperatures failing to dip below 25C in some parts, but relief should arrive shortly in the shape of thunderstorms on Wednesday, the forecaster said.
Scotland has recorded its highest ever temperature, reaching 34.8C in Charterhall in the Scottish Borders, according to provisional Met Office figures. It exceeded the previous record of 32.9C recorded in Greycrook on 9 August 2003.
The London fire brigade declared a major incident in response to a huge surge in fires across the capital.
At least 13 people have died going into open water throughout heatwave period, of which at least four people were under the age of 17. Water safety organisations are concerned the toll may climb as schools break for summer holidays.
UK transport secretary says Britain must 'drive up' railway standards. Grant Schapps said the Victorian-era infrastructure "wasn't built to withstand this type of temperature". He added these events will occur more frequently, and it will take decades to upgrade existing lines to be more resilient.
London's Ambulance Service is experiencing a sustained demand to 999 and 111 services. The service said it was answering 400 calls an hour as it sees "an increase in the number of patients experiencing heat exposure".
I'm handing over to my colleague Nadeem Badshah who'll keep you updated for the evening. Thanks for following today.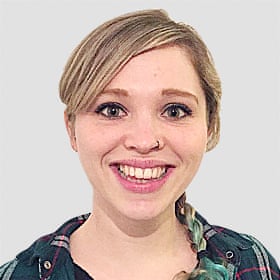 Robyn Vinter
Thousands of people in Yorkshire, Lincolnshire and the North East have been left without power after equipment overheated in some of the hottest temperatures in the UK.
About 14,500 homes and businesses lost power on Monday night, due to overheating transformers and sagging conductors, and many have still not had power restored.
Coningsby in Lincolnshire recorded the joint highest temperature today with Heathrow Airport, both topping 40.2C at 3pm, a UK record.
Andy Bilclough, Northern Powergrid's director of field operations, said: "We worked last night and into the early hours of today to restore power after yesterday's extreme temperatures caused conductors to sag and transformers to overheat which meant a higher than usual number of faults on our network. Our teams continued work this morning to restore power to the small number of homes who were still impacted, and our contact centre are offering advice and support to those who need it most.
"We're encouraging our customers to use our online services to report power cuts and stay updated. It's the quickest way to let us know the power is off, get the latest estimated restoration time and allows our contact centre advisors to speak to and support our vulnerable customers who need us most.
"It's also extremely important that if anyone spots any damaged overhead power lines or other electrical equipment that they must not approach the area and should report it immediately by calling 105."
Power cut tips and advice include:
bookmarking Northern Powergrid's online power cut map and reporting service on their mobile devices –northernpowergrid.com/power-cuts
having a charged mobile phone with important numbers, including 105, easily accessible
turning off electrical appliances at the socket (this is particularly important for heating or cooking appliances as your power could be restored at any time and potentially cause a safety hazard)
keeping one light switched on so you know when power is restored
keeping a battery or wind-up torch handy – as they're much safer than candles
checking on your elderly or sick neighbours and relatives and consider joining Northern Powergrid's free Priority Services Membership if you might be more vulnerable in a power cut –northernpowergrid.com/care
ensuring you have some food and drink in your home that does not require electricity to heat or prepare it, and
only call 999 in an emergency.
My thanks go to all the firefighters and frontline services who are working incredibly hard to keep us safe on this scorching day. I urge everyone to continue to follow the advice from emergency services – including @LondonFire as they respond to incidents.
— Boris Johnson (@BorisJohnson) July 19, 2022


https://www.theguardian.com/world/live/2022/jul/19/uk-weather-extreme-heatwave-forecast-temperature-today-latest-live