The Talent House, a £4.1 million creative hub devoted to equipping the next generation of music and dance superstars was opened in Stratford yesterday by Mayor of London Sadiq Khan.
The Talent House from East London Dance and UD will offer free and affordable facilities to young people with the hope of continuing to ensure that finance is never a barrier to achievement.
The project was five years in the making with initial funding from Arts Council England and the Greater London Authority.
The Mayor of London, Sadiq Khan, said: "Culture is at the heart of what makes London the greatest city in the world, which is why I'm delighted to officially open Talent House. London's music and dance scene is thriving, but these companies need a home to nurture and support talent, so I'm proud to have invested in this state-of-the-art facility, which will not only be a springboard for creatives and performers in Newham and across the city, but help to cement London as the creative capital of the world. Investment like this is essential for our city's recovery and a key part of building a better London for everyone."
Tia Hassan & Kate Scanlan, Joint Creative Director & Chief Executive, East London Dance added. "For more than three decades, East London Dance has played a central role in the development of dance in east London – nurturing, showcasing and championing young and emerging artists and creatives from black, Asian, ethnically diverse and working-class communities.
"With the Talent House, our first dedicated home, we are energised like never before to create a world where creative talent is always met with opportunity, no matter where you come from. We're committed to artist-led and co-designed programmes and to ensuring that the Talent House is a welcoming and open space for people to gather, connect, learn, collaborate and share their creativity with the world – so come and get involved."
The opening party was attended by the likes of Ghetts, Sadiq Khan and local people.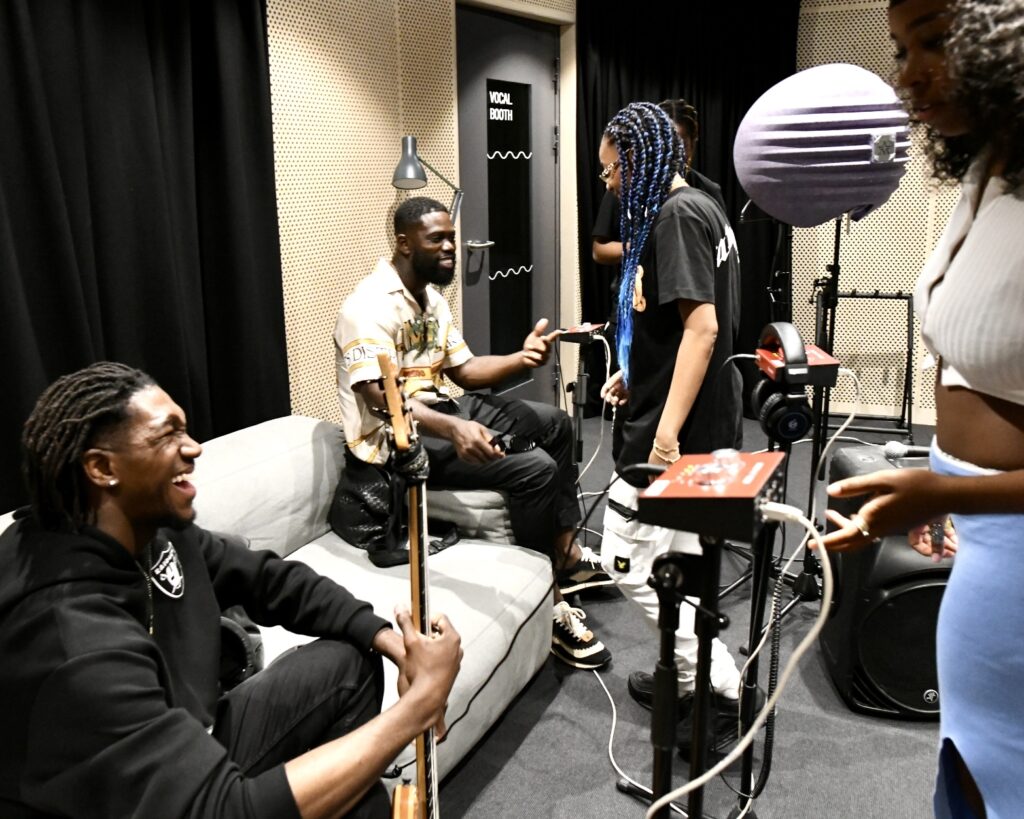 More information on The Talent House can be found here.
(Image Credits: Taran Wilkhu)
https://grmdaily.com/the-talent-house/