This event was fully funded and initiated by Novo Nordisk who worked with HSJ to decide on the topic it covers. HSJ entirely organised the event and retained editorial control over it and this associated report.
As a GP with a particular interest in diabetes, Dipti Gandhi feels in some ways that the past two years have brought two pandemics – the second the result of the first.
"From our perspective, the disruptions [to care from covid] really caused an increase in people with diabetes who have got a number of uncontrolled markers. But also there's almost a pandemic of people coming forward with new diagnosis of diabetes," says Dr Gandhi, a partner at Brigstock and South Norwood Partnership and Croydon CCG's clinical lead for diabetes.
In association with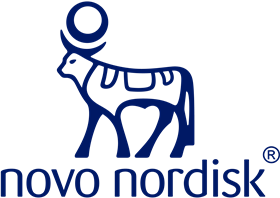 It's a situation replicated in secondary care. "Currently, we are seeing persons with diabetes who were referred in August of last year," says Naresh Kanumilli, a community diabetes consultant at Manchester University Foundation Trust.
"These were people who primary care felt needed to be seen by a specialist in secondary care so you can imagine the type of person: people who are high risk groups who have then been waiting six to eight months before they're even seen."
Drs Gandhi and Kanumilli relayed their experiences at a recent HSJ webinar. Run in association with Novo Nordisk, the event sought to explore how those working in diabetes care are seeking to address the backlog – and which techniques might be equally applicable in other clinical specialties.
Part of the challenge, the panel argued, will be supporting possibly anxious patients to re-engage with healthcare services. Given diabetes increases the risk of being severely unwell with the virus, some patients have understandably been uncomfortable about attending face-to-face appointments. And according to Bridget Turner, director of policy campaigns and improvement at Diabetes UK, remote consultations have not always felt like an appropriate substitute.
"The experiences of some have been that remote consultations have been quite positive, but for many, they just haven't met that need of having a healthcare interaction."
And anyone now trying to get back into the system is facing a very long queue. "There are a mix of people that haven't been seen for a very long time – a year and a half to two years. They want to be seen and they're finding it really hard to get appointments, either in specialist care or in primary care," said Ms Turner.
So how can these realities be addressed in the most effective way possible? For Hayley Ormandy – programme director for diabetes, endocrinology and obesity at academic health science centre King's Health Partners – it's a case of partnership working wherever possible.
"It has really been about how we bring key players from across the system, including public health colleagues, to look at what we can do differently, from prevention through to specialist care"
"I think we see the clinical perspectives, we also see the patient population perspective. It's not a homogenous set of problems and that makes it quite complicated to tackle and really requires systems and sectors to come together."
In South East London, where King's Health Partners (KHP) is based, that has involved forming a diabetes and obesity board for the area. This brings together the integrated care system, the Health Innovation Network (which is the academic health science network for South London) and KHP.
"It has really been about how we bring key players from across the system, including public health colleagues, to look at what we can do differently, from prevention through to specialist care, and have a single set of priorities as a system that we focus on."
For Donna Ashley, the NHS could also valuably consider pharmaceutical organisations as a potential partner when addressing the diabetes backlog. Ms Ashley is vice president, market access at Novo Nordisk, a company that has recently launched an initiative seeking to support efforts here.
"It aims to support the NHS with the backlog but also with how can we embed sustainable changes in the way diabetes care is delivered. Looking at that acute backlog, we have a tool that helps you to audit and restratify patients based on PCDS [Primary Care Diabetes Society] criteria to identify those that most need to be seen and, at the same time, provide support for patient review.
"We also have a number of education and mentorship opportunities for predominantly clinical but also non-clinical staff to increase their knowledge around diabetes and diabetes management. At the same time, project management facilitation training to support service re-design."
In North West London, both data and different care approaches are being used to address the care backlog. The area's data dashboard – dubbed the whole system integrated care dashboard – brings together information from primary, secondary and community care. "We can see the most high risk patients and then can really target which are in need of special and additional focus," explained Alex Silverstein, senior programme delivery manager at North West London CCG.
That additional focus may sometimes be offered in slightly different ways. One is group consultations, in which multiple patients with diabetes are seen at a time. "We've trained up a lot of our staff [to deliver that] and they've seen the value in not just having that for diabetes, but other long-term conditions. The concept is rather than one patient every 15 minutes, you see 12 patients in an hour.
"There's cost savings there and you don't fully need a clinical staff to run that so the amount of GP time you need to use is less."
Initially the model was offered remotely but digital exclusion issues sometimes came into play. It's now being offered in person, with Mr Silverstein saying some patients were less anxious of this than of the prospect of joining digitally. "Once we've been using the economies of scale on that, we're quite hopeful that that is a model that will be quite useful."
Mr Silverstein argued that it was important "never to waste a crisis" – suggesting that, for all the challenges covid has brought in relation to diabetes care, it offers an opportunity to re-evaluate how best to provide that care.
Dr Kanumilli agreed. "We have an opportunity now. This is time to work together. Diabetes is one aspect [on which we need to work together] but I always say let's look at long-term conditions as a whole. Yes, we're talking about diabetes today, but it does not exist in isolation. I think if we get that right, we'll be well on our way."
An on demand version of this webinar is available.
If you had already registered for the event, visit here.
For those who have yet to register, visit here and scroll to the foot of the page to complete the form. Details of how to access the on demand recording will then be sent to you via email.
Job bag number: UK22CD00002
Date of preparation: March 2022
https://www.hsj.co.uk/quality-and-performance/what-can-diabetes-care-teach-us-about-how-to-best-address-pandemic-related-backlogs/7032174.article