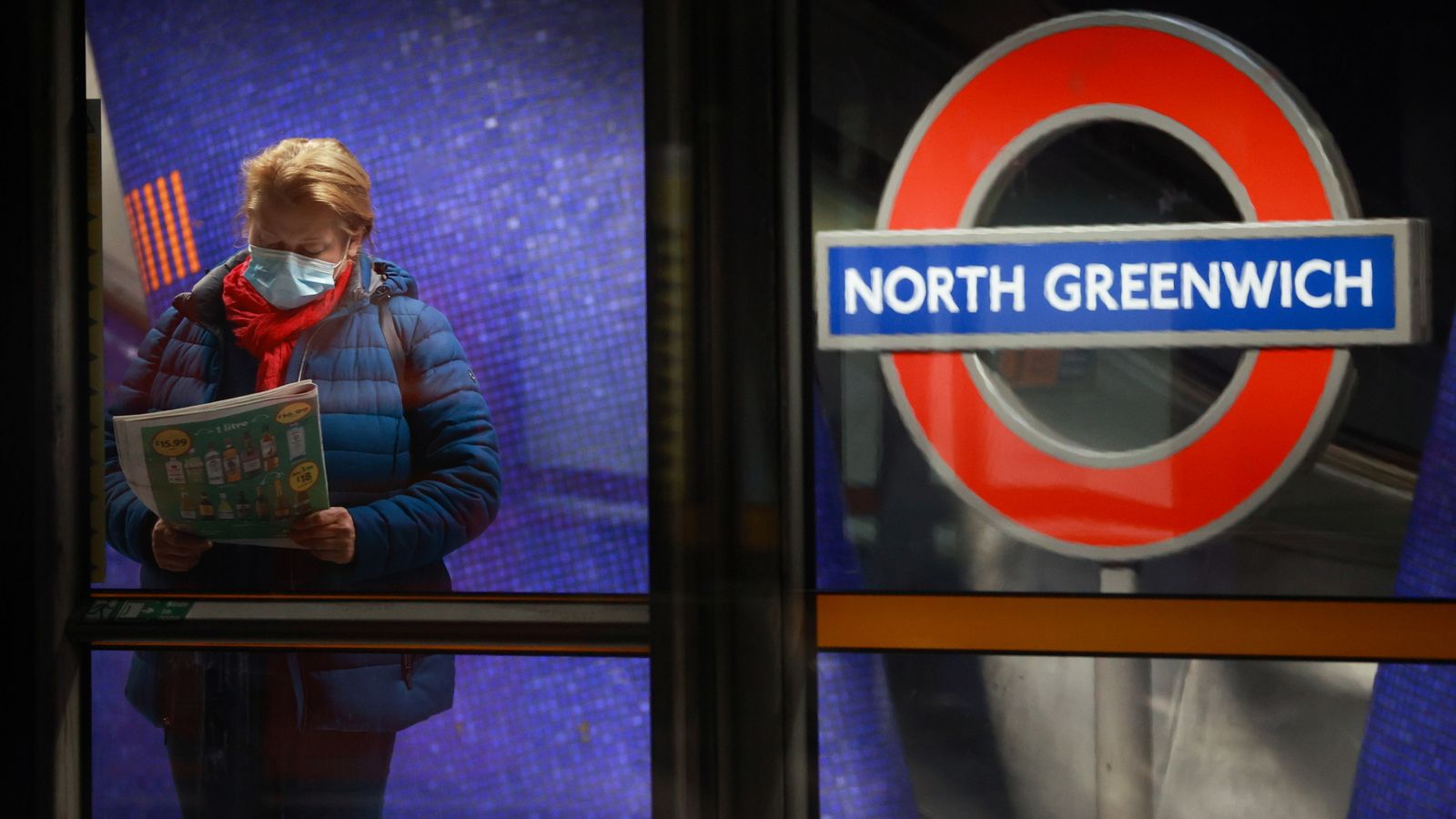 The Omicron variant of COVID-19 is already causing up to 1,000 infections a day in the UK, many more than official figures would suggest, a leading scientist has told Sky News.
Professor Francois Balloux, director of the University College London Genetics Institute, said the outbreak was now well under way, doubling every three to four days, adding it will quickly put the NHS under pressure, writes our science correspondent Thomas Moore.
"Omicron is transmitting quite well in the UK," he said. "The number of cases is going up quite fast, maybe doubling every three to four days.
"It's something like 1% (of daily cases) already, let's say 500 to 1,000 infections."
"Not all infections turn into cases," Prof Balloux added.
"It's not a precise figure but probably not far from the truth."
The UK Health Security Agency has said there are currently 336 confirmed cases in the country in total.
Professor Balloux's estimate is based on the proportion of total cases caused by Omicron over the last week and some projections.
https://news.sky.com/story/covid-uk-latest-news-omicron-coronavirus-skynews-12469075