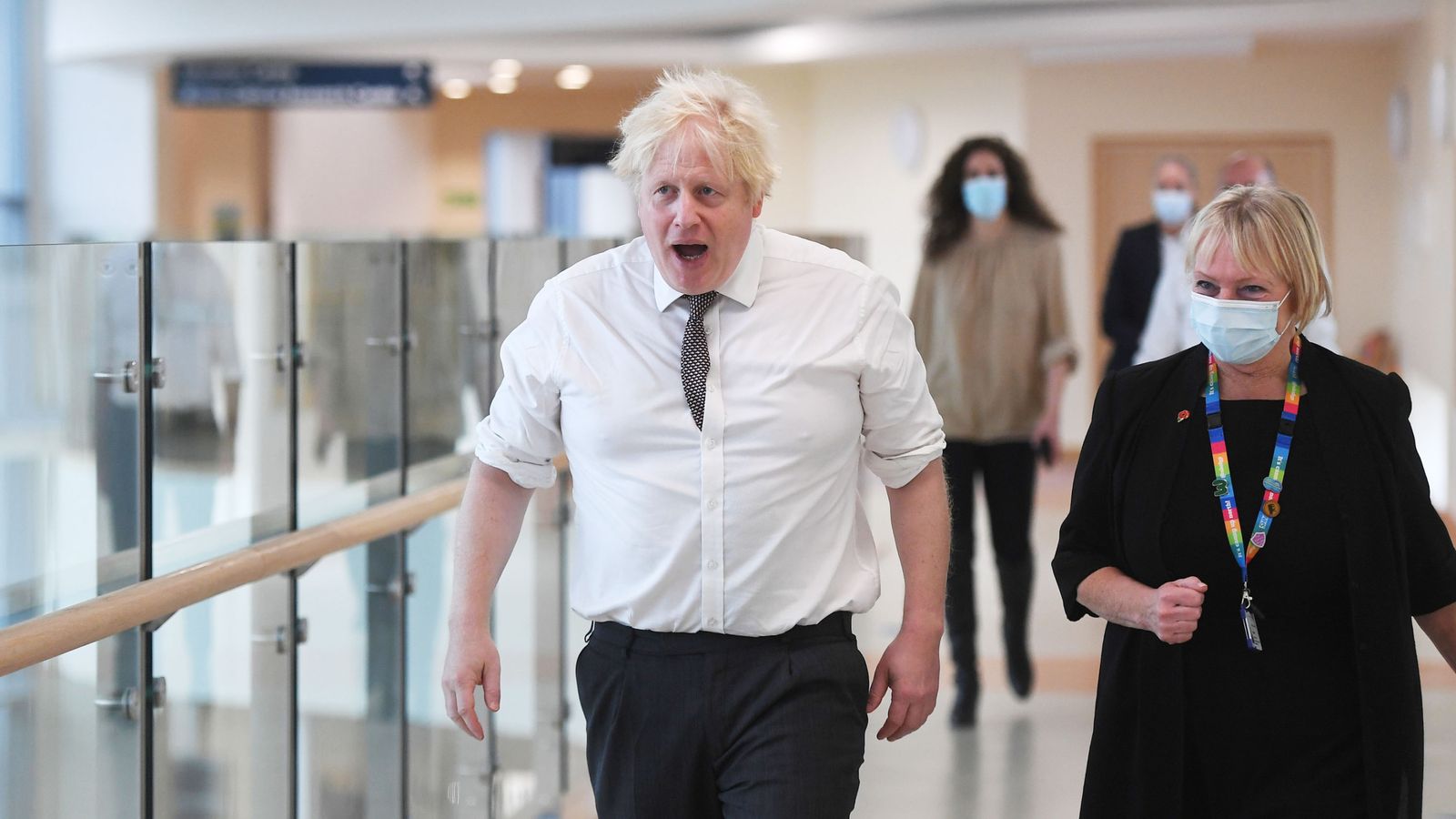 One of UK's longest-suffering coronavirus patients confronted by conspiracy theorist in hospital
One of the UK's longest-suffering COVID patients has revealed he was confronted by a conspiracy theorist during his 10-month stay in hospital and heard bogus claims that the virus is a hoax.
Cancer survivor Andy Watts, 40, told Sky News he feared he would die after falling seriously ill with coronavirus in December last year.
The father-of-two spent eight months in intensive care, including five weeks in an induced coma, when doctors considered switching off his ventilator after his condition deteriorated.
But after a remarkable recovery, he finally left the Queen Elizabeth Hospital in Woolwich, southeast London, in October – 300 days after being admitted for treatment.
Now, as the government urges people to have booster shots of the COVID vaccine to help avoid Christmas restrictions, Mr Watts has revealed some visitors in his hospital ward believed the virus was a hoax despite his ordeal.
He said he was confronted by one person visiting a non-COVID patient who told him the virus was "all a conspiracy".
Mr Watts told Sky News: "There were people in the hospital in the ward I was in, who were visiting certain patients, who didn't believe it.
"There were people who didn't believe in the vaccination for a start, then there were people who didn't believe COVID was real.
"I just thought: 'Whatever', and put my headphones back in. I don't want to get involved in conversations like that.
"I didn't want to get into an argument. It's up to them what they want to believe.
"In the end, I just thought: 'Here's the proof – if you don't want to believe it, what can I do?'"
Read the full story below.
https://news.sky.com/story/covid-sky-news-live-blog-uk-daily-coronavirus-cases-latest-mandatory-vaccine-nhs-workers-12443026