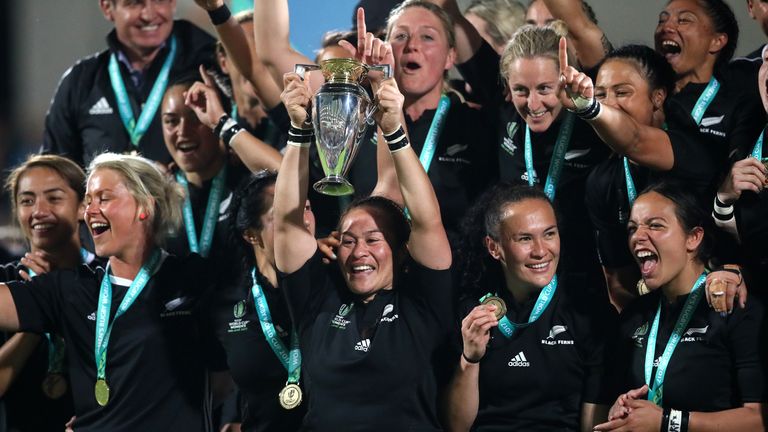 The RFU has plans to make the tournament the best attended Women's Rugby World Cup in history, with pool matches taking place across England and the final held at Twickenham; a study believes the competition could boost the UK economy by £156.25m
Last Updated: 22/10/21 11:48am
New Zealand won the last Women's Rugby World Cup held in 2017
The RFU has announced a bid to host the Women's Rugby World Cup in 2025.
The RFU plans to make the tournament the best attended Women's Rugby World Cup in history, with pool matches taking place across England and the final held at Twickenham.
England hosted the women's Rugby World Cup in 2010 and a study by Sheffield Hallam University believes a UK edition in 2025 could boost the economy by £156.25m.
Speaking about the bid, RFU chief executive Bill Sweeney said: "Securing RWC 2025 would add to the impressive list of major sporting events that the UK has attracted since London 2012, reinforcing the UK's international reputation as a leading major events' destination and a global leader in promoting women's sport.
"As well as providing great economic returns, hosting the tournament would help to further promote rugby as an inclusive sport and provide a springboard to narrow the gap between male and female participation."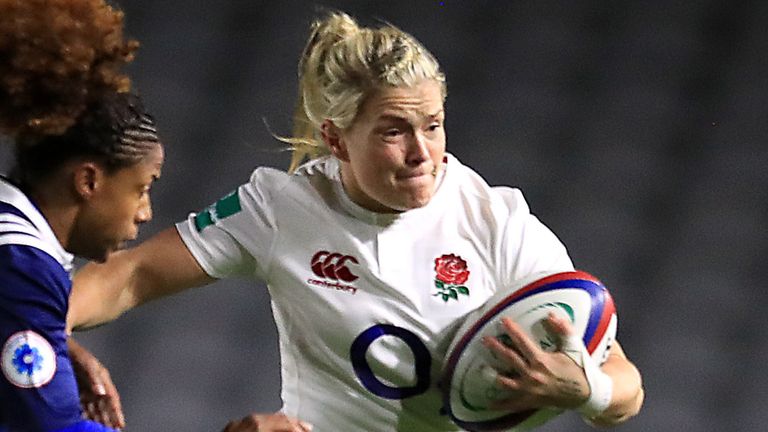 England Women finished runners-up to New Zealand in 2017
England's 'Red Roses', the world's top-ranked women's team, have twice won the World Cup – in 1994 and 2014.
They finished runners-up at the last edition in 2017 after losing to five-time winners New Zealand.
"As we have seen from other home World cups in cricket, hockey and netball, an RWC would further advance all women's sport and nothing would beat watching the Red Roses compete in front of a full capacity crowd at Twickenham Stadium," said RFU chief operations and finance officer Sue Day.
The next edition of the women's World Cup is scheduled to be held in New Zealand next year after the 12-team tournament was postponed for a year because of the coronavirus pandemic.
https://www.skysports.com/rugby-union/news/12321/12441147/rugby-world-cup-rfu-announces-it-has-launched-bid-to-host-tournament-in-2025