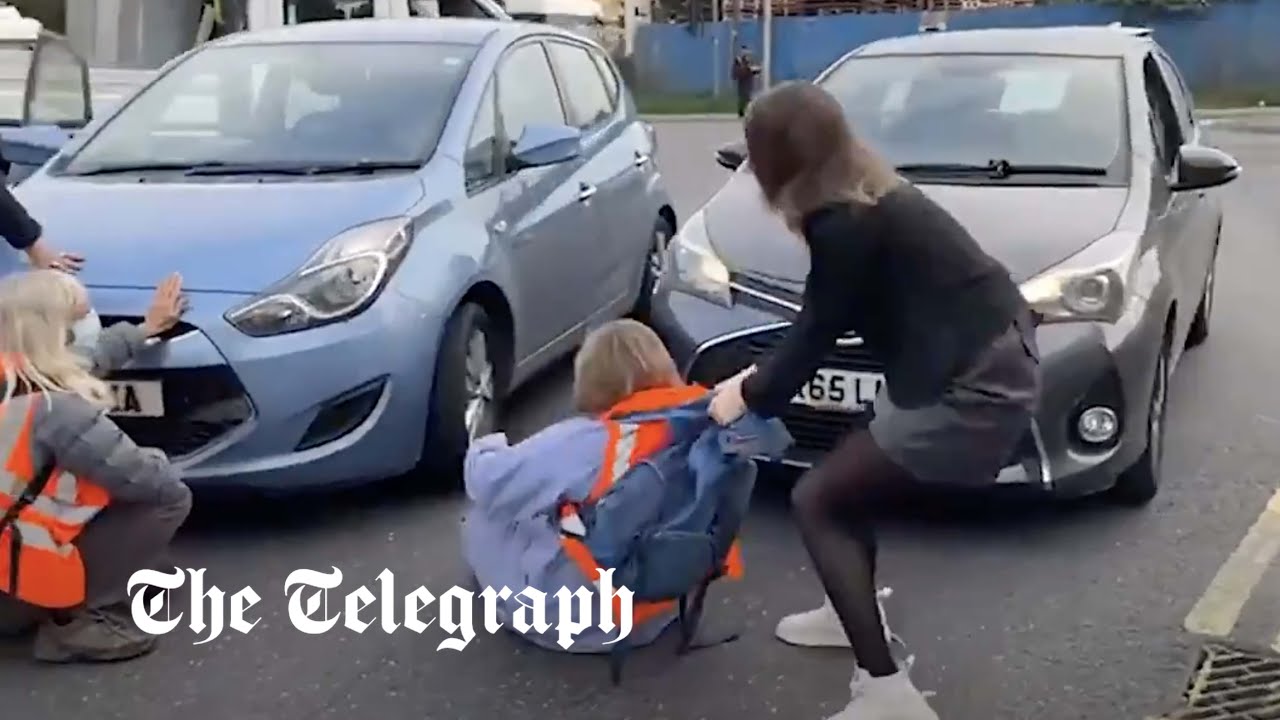 Motorists ripped banners out of the hands of demonstrators as they sat and lay in the road. Others had glued themselves to the road, causing long queues of cars.
Regarding its protests, the said: "We cannot imagine undertaking such acts in normal circumstances. But the dire reality of our situation has to be faced."
In an apparent gesture of good will to Boris Johnson, the group said that it is calling off its actions in light of the speech made by the Prime Minister to the UN ahead of Cop26.
The speech last month said: "We are approaching that critical turning point – in less than two months – when we must show that we are capable of learning, and maturing, and finally taking responsibility for the destruction we are inflicting, not just upon our planet but ourselves."
Insulate Britain said that ahead of the climate conference at the end of the month, "we ask you to use this time to signal that you believe what you say".
High Court injunction broken
The Telegraph has been told by Insulate Britain that they believe around 50 of its activists have broken a High Court injunction which prohibited the blocking of England's motorway network.
Activists who have been arrested by police over the last month of protests have been released under investigation for offences such as obstruction and conspiracy to commit public nuisance.
The group previously admitted its actions on the M25 were "in breach" of the injunction obtained by the Government last month.
People who break injunctions can be found to be in contempt of court, but the protests continued as prosecutions usually take several months.
Breaking a High Court injunction, however, means that activists could face up to two years in prison if they are found guilty of contempt of court for breaking the order.
Reaction to 11-day suspension of campaign
https://www.telegraph.co.uk/news/2021/10/14/insulate-britain-suspend-campaign-october-25/