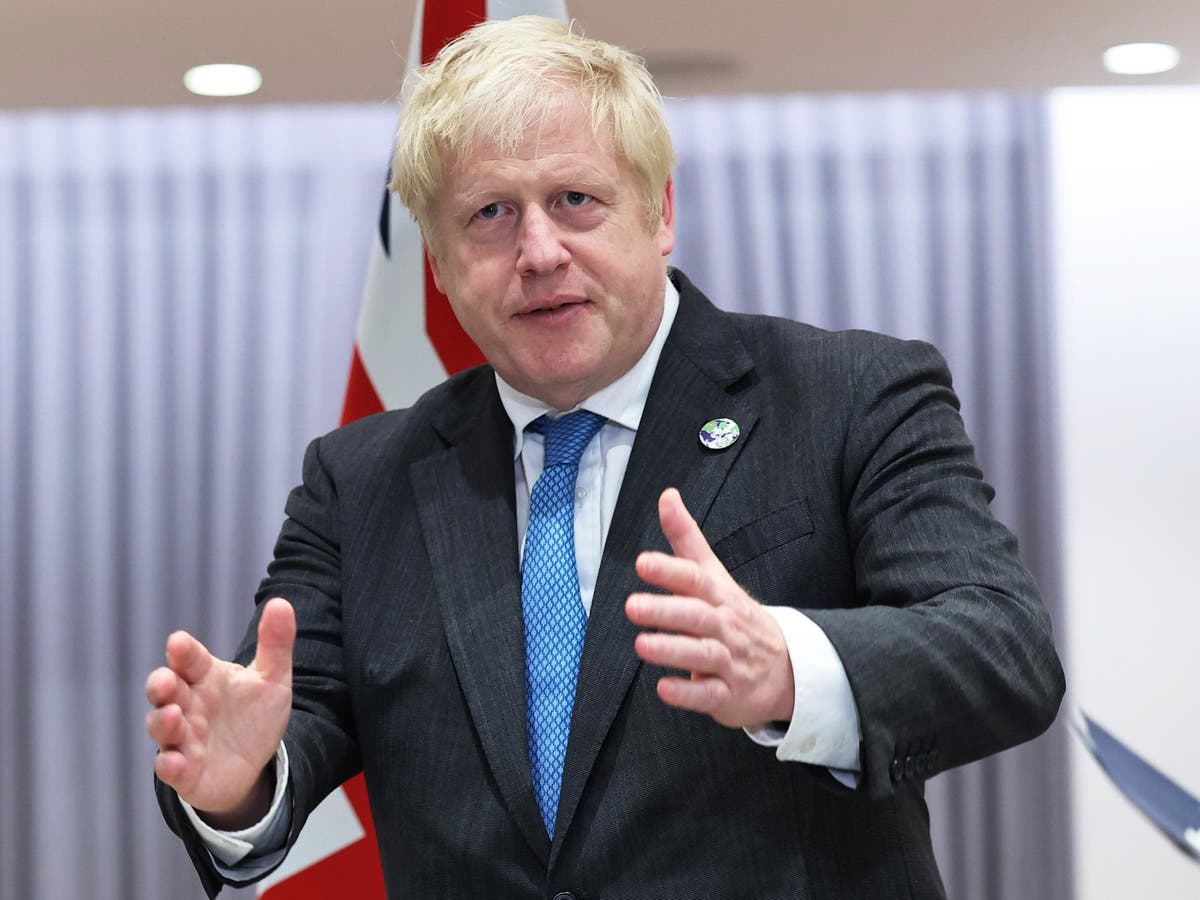 Related video: Boris Johnson says fuel crisis is 'stabilising' and urges drivers to fill up as normal
The government's furlough scheme has come to an end today after supporting millions of UK workers over the past 18 months, despite concerns about the possibility of hundreds of thousands of job losses in the coming months.
Estimates from the Office for National Statistics (ONS) suggest that almost one million workers were expected to be still receiving support at the end of September, while economists have warned that there is likely to be a rise in unemployment due to the end of the scheme.
The Institute for Fiscal Studies (IFS) warned this week that workers in London were likely to be hit hardest by the end of the programme, with employees in the capital in the "most precarious position".
Meanwhile, the Liberal Democrats have called on chancellor Rishi Sunak to extend furlough in the 10 sectors that have been worst hit by disruption caused by Covid-19, such as passenger air transport, travel agencies and retail sale via stalls and markets.
"The withdrawal of furlough risks having a devastating impact on countless families already facing a winter of soaring energy bills. The government needs to rethink its approach or the country could face a coronavirus Black Thursday," Christine Jardine, the party's Treasury spokesperson, said.
Key Points
Show latest update
1632992716
Starmer defends rule changes for Labour leadership elections
Sir Keir Starmer has defended the rule changes to Labour's leadership election process that he introduced at this year's party conference, arguing that it is "always the right time to change your party for the better".
Members on the party's left were angered this week by Sir Keir's proposal to increase the support required for someone to run for leader – with candidates now needing the backing of 20 per cent of Labour MPs, rather than 10 per cent.
The change would likely mean that an outsider candidate like Jeremy Corbyn would not be able to get on the ballot for a leadership election.
On Thursday, Sir Keir told Sky News that the changes were necessary to help Labour become a party of government again.
"I've got etched in my brain that in my first year as an MP, I voted 172 times and I lost 171," he said.
"Losing votes in parliament then tweeting about it is not changing the lives of working people in this country.
"I didn't come into parliament just to tweet about votes that I'd lost."
Conrad Duncan30 September 2021 10:05
1632991280
If you thought the recent fuel crisis would do anything to harm the government's support in the polls, then think again…
According to YouGov's latest survey of voters, the Conservatives still hold an eight point lead over Labour with 39 per cent of respondents still backing the government.
Conrad Duncan30 September 2021 09:41
1632990517
Sunak's £500m package to help vulnerable households branded as 'sticking plaster'
Chancellor Rishi Sunak has confirmed that a £500m package of grants will be made available this winter to help vulnerable households with essentials such as food, clothing and utilities.
However, the proposal has been quickly labelled as a "sticking plaster" by critics amid warnings of a cost of living crisis due to a combination of rising energy prices, the end of the furlough scheme and a looming cut to Universal Credit.
Our political correspondent, Ashley Cowburn, has the full story below:
Conrad Duncan30 September 2021 09:28
1632989758
UK economy recovers faster than expected after lockdown lifts
The UK economy has recovered faster than expected between April and June this year as spending surged following the lifting of lockdown.
Figures from the Office for National Statistics showed that GDP had increased by 5.5 per cent in the second quarter of the year, after being revised up from the initial estimation of 4.8 per cent.
Our reporter, Holly Bancroft, has the full story below:
Conrad Duncan30 September 2021 09:15
1632989412
Sir Keir Starmer was also asked on LBC this morning about his response to members of his party who heckled him yesterday – you can find his comments on that issue below:
Conrad Duncan30 September 2021 09:10
1632988933
Brexit is 'contributing factor' in current fuel crisis, Starmer says
Labour leader Sir Keir Starmer has said that Brexit is "certainly a contributing factor" in the current fuel crisis that has brought disruption to the UK.
"Whether you voted to leave or remain, it was obvious that if we were to leave the EU we would have less HGV drivers than we would otherwise have," Sir Keir told BBC Radio 4's Today show.
"I think the British public should be angry and frustrated. This is a total lack of planning. It was predicted and predictable."
Conrad Duncan30 September 2021 09:02
1632988605
Labour needs to get back to winning elections, Starmer says
Sir Keir Starmer has said that Labour needs to return to winning general elections in the way that it did under Tony Blair after more than a decade out of power.
When asked about his party's complicated relationship with Mr Blair, the Labour leader told BBC Radio 4's Today show: "Tony Blair was a three-times winner in the Labour Party and we need to get back to winners in the Labour Party."
He added: "It was exactly that heckle yesterday – 'shout slogans or change lives'.
"That is the choice for the Labour Party. We have changed, this is the platform. We have moved forward and we are going to change lives."
(PA)
Conrad Duncan30 September 2021 08:56
1632987928
Starmer says he would extend furlough for sectors still facing Covid restrictions
Labour leader Sir Keir Starmer has said that he would extend furlough in some sectors that are still facing coronavirus restrictions, such as the aviation industry, as the government's scheme comes to an end today.
Sir Keir was asked by ITV's Good Morning Britain when he would end the policy due to the high cost of the scheme.
"Look I accept the point you've just put to me that the furlough scheme has to come to an end," he replied.
"I would do it differently because I think there are some sectors where there are still restrictions – so if you take aviation, aviation is still struggling because the government has still got restrictions in place for understandable reasons."
He added: "I would extend it or at least give support in those areas like aviation where there are still restrictions – so with the best will in the world, those sectors can't get back to full capacity…"
You can find his comments in full below:
Conrad Duncan30 September 2021 08:45
1632986963
Minister insists 'a lot of opportunity' available for people who face job losses
A government minister has insisted that there is "a lot of opportunity" available to people who are facing job losses as the furlough scheme comes to an end.
"There is a lot of opportunity out there for people now. There's never an easy moment to end these measures," Chief Secretary to the Treasury Simon Clarke told Sky News.
"They've been hugely important but it is also time to recognise that we are now, thankfully, out of the teeth of this pandemic … and we're in a situation where normal opportunity is back out there for people to embrace."
Mr Clarke added that there would be a "range" of options for those who would find themselves without work and that the unemployment rate had fallen seven months in a row.
"We never said we could protect every job … I think we need to be totally honest about this, the Covid pandemic has taken a toll on our economy, it's changed some things," he said.
"My message to people would be there are these opportunities there."
You can find more of his comments below:
Conrad Duncan30 September 2021 08:29
1632986417
'Impossible' to estimate how many people will lose jobs after furlough, minister says
It is "impossible" to estimate how many people will lose their jobs as a result of the end of the furlough scheme today, a minister has said.
Chief Secretary to the Treasury Simon Clarke told Sky News on Thursday that job losses due to the end to scheme were "part of the process" of ending the coronavirus crisis.
"Obviously there will be a variety of outcomes, I don't have an estimate with me today. There will be some job losses," Mr Clarke said.
"Furlough has protected 11.6 million jobs in total … at some point you have to end these emergency measures.
"People's jobs will be created just as some have very sadly been lost, that is part of the process of ending this crisis and going back to normal."
Conrad Duncan30 September 2021 08:20
https://www.independent.co.uk/news/uk/politics/boris-johnson-news-brexit-furlough-b1929696.html