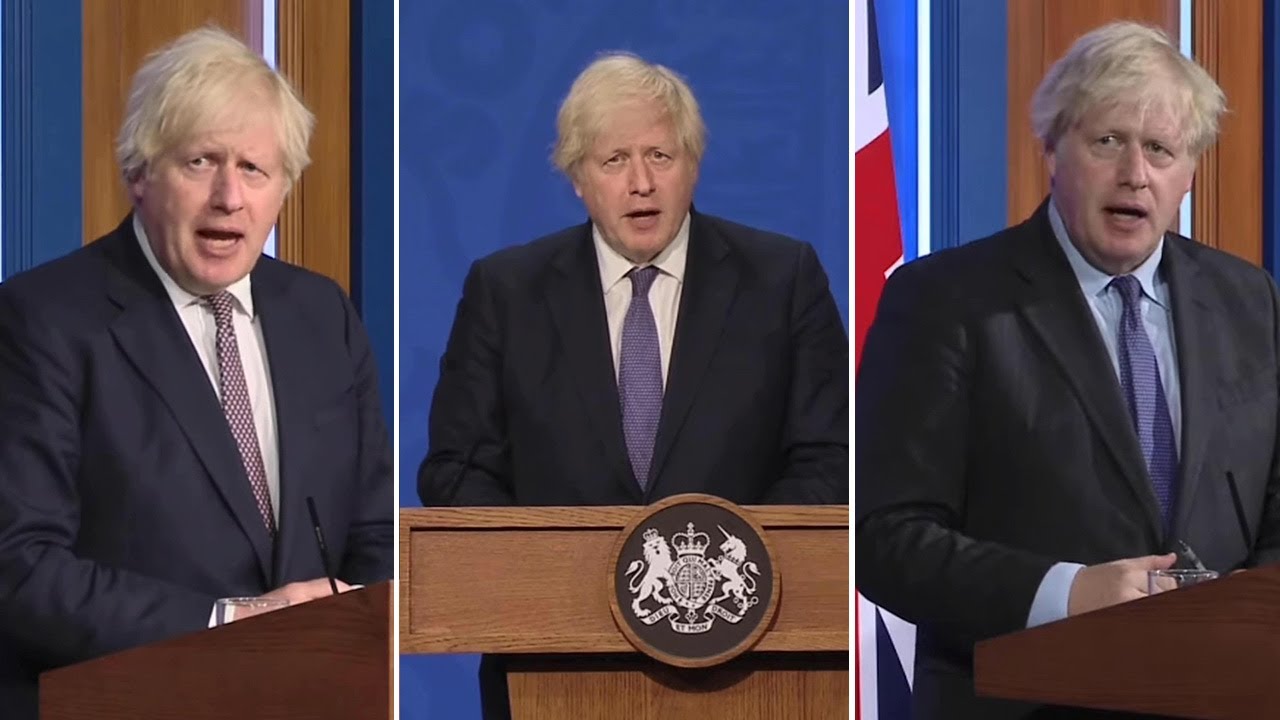 The expectations around the use of face masks in public will remain largely unchanged, even though the legal requirement will end on Monday – the public will just have to use their "common sense".
Mr Johnson said the Government would continue to recommend they be worn in enclosed and crowded spaces, on buses and trains, and indoors where there is poor ventilation.
"We expect and recommend that people wear a face covering in crowded and enclosed spaces where you come into contact with those you don't normally meet such as on public transport," he added.
They will not be required in settings such as nightclubs, despite these being deemed high-risk, because these venues will be encouraged to roll out other mitigations such as Covid-status certification.
It marks a notable cooling of Mr Johnson's language last week, when he suggested that mask wearing would "depend on the circumstances".
Since then, a number of ministers have also given conflicting statements on whether they would continue to wear masks, while Grant Shapps, the Transport Secretary, has backed the decision by Transport for London to require passengers to carry on wearing masks.
"Whilst we are going from this being a legal requirement to guidelines, we do expect individual carriers to make sure they are putting in place whatever is appropriate for their network," he told Sky News on July 14.
"The airlines have already said that you will need to carry on wearing masks on those. It is very much in line with what we expected – indeed wanted – to happen."
Sports fans will also be still be required to wear a face mask at sporting events, as well as show a Covid passports, from July 19.
Under plans being hurriedly put in place, the Government will this week issue guidance to sports ahead of their return to full capacity, after Boris Johnson revealed venues with large crowds would be urged to adopt Covid certification – proof of full vaccination or evidence of a negative test – "as a matter of social responsibility".
The use of Covid passports and masks – an exception could be made for outdoor events – will not be mandatory, but it is unthinkable sports will ignore guidance, given their duty of care to those attending.
It comes as almost three-quarters of Britons are likely to continue wearing face coverings in shops and while using public transport even when they are no longer compulsory, according to a new poll. 
A survey by Ipsos Mori found a majority are also likely to wear them on planes (64 per cent), in theatres and cinemas (60 per cent), in their place of work (59 per cent) and in pubs and restaurants (55 per cent).
Meanwhile, it emerged on Monday that mask-wearing will become optional for MPs in the Commons from next week but Parliamentary staff will still be obligated to wear one.
A spokesman for Commons Speaker Sir Lindsay Hoyle said that Parliament was unable to mandate masks for MPs because it had no "employment or contractual relationship" with them.
Ministers and civil servants at three government departments are able to avoid self-isolation after being quietly invited to join a special pilot scheme that allows them to take daily tests and return to work, The Telegraph can disclose.
Limit social contacts
https://www.telegraph.co.uk/politics/2021/07/14/lockdown-rules-covid-lifting-end-restrictions-july-19/